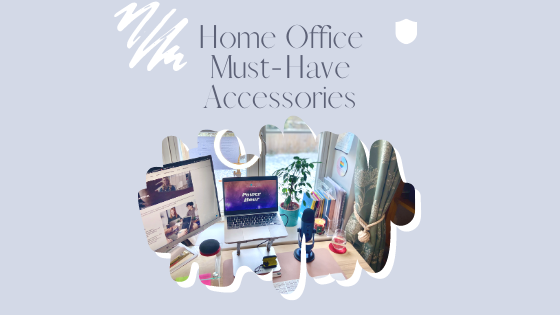 This is my point of view most days. After I posted a hugely popular Reel about my morning routine on Instagram, I was inundated with DMs about all of the products on my desk. I had no idea how popular it was going to be.
So I took some time to find you all the links and give you a little detail about why I have specifically curated each item.
I hope you find it useful. All suggestions and comments are welcome. I'd love to know what products help you do your job.

I bought this desk mat after my daughter used a Sharpie marker (another fav) on my desk. Luckily a wonderful follower showed me how to remove it using antibacterial hand gel but I kept the desk pad because I loved it so much. It has been over a year since I purchased this and it is still like new.
Your monitor should be at eye-level. You shouldn't need to strain your neck up or down, so a monitor stand is usually needed to raise it to your eye-level. I love my clean glass stand that raises my particular monitor to the perfect height. It took a few tries to find one that worked for my monitor. It also gives me a bit more desk space as I can store my beloved Post-it notes underneath.
Just as with the monitor stand it helps to prevent neck strain to have your laptop at eye-level. I have a Macbook Pro so I use a wireless trackpad and keyboard and prop my laptop up on this BoYata laptop stand. It is also great for webinars as I can raise it up to a proper height that prevents a double chin from looking down all the time.
I have a 27″ HD monitor and I LOVE it! If you are working from home and you don't have at least a second screen then you are really going to struggle with your productivity. I also love these portable monitors that a lot of gamers are using.
This is not something I suggest for everyone. My husband is a musician and I am constantly recording training videos so I have some extra tech toys. This Yeti mic works wonders for both his recordings and mine.
I have tried quite a few desktop ring lights. I find the bases are usually too wide or they are cheap and floppy. I have been loving this ring light so far but find it can tip if I put my phone in the holder. I don't use it to record with my phone so it's fine but if I did, I would just attach an ankle weight to the base to keep it stable.
As I write this I'm beginning to realize just how deep my love for my office supplies goes. This notebook genuinely lights me up. Let's walkthrough it – index in the front, numbered pages, gridded pages, pocket for notes and business cards and labels for archiving.
OMG I love these! Yes I realize I keep saying that but I really do! They are clear memo boards that you can attach to your monitor (the sides, the top or the bottom). In an office they would be great to attach to the top of monitors to then attach little signs for one's work anniversary, name, or employee of the month signs so that everyone in the office knows. I use them to help me stay on top of my important tasks. You can write on them with dry erase markers or attach stickies. I only have one attached because of the way my desk is setup. It even has a clip at the top that holds your documents and a holder for your phone and a little hole at the bottom to allow your charging cable to plug in.
This is my latest addition. I have a few documents I need to keep on-hand but not enough to have a filing cabinet. In the UK they use lever arch files but I only like having a few for storage as they take up a lot of surface space. So I bought this fab clear document holder that is just the right size for my windowsill that sits behind my desk.
These highlighters are slim, colorful and adorable AF. I have a color code process that I follow and I used highlights as well for this.
Red = Action
Green = Follow-up
Yellow = Add to digital notes

I also use them for making copious notes in our book club selections so I'm ready for our next meet-up.


As I say in my blog on my four color pen process, I have been using these pens since I was at university.

I don't have time to stop and switch pens when I want a new color. I love all those amazing videos of gorgeous note taking but who the heck has the time? This 4 color pens allows me to change the color of my notes when I need to emphasize urgent actions or follow-up. I'm never without one.

Okay…I have made one exception to my pen pot. These ADORABLE cat pens can be found on Amazon or on Notebook Therapy. My daughter received some for Christmas and she let me have one. It writes like a dream and is just plain fun. The set on Amazon also comes with these fun cat and paw stickies, but they don't stick very well in my opinion.
I get a little frustrated with some of the quality of basic office supplies here in the UK. For years I couldn't fine a stapler that could handle my needs. I had to special order this gorgeous golden Swingline from the US via Amazon.

I promise you I will never have to buy another one. Swinglines are for life.
I cannot believe I'm going to say this but I am so happy I bought this selfie stick. I record a lot of videos for social media and our training platform and this little beauty works not only as a selfie stick but also as a tripod. It allows me to make more professional looking videos and is an absolute bargain.
This is the best hand cream I have ever used, hands down (pun intended). This Neutrogena Concentrated hand cream lasts forever! It goes on a little greasy but absorbs almost immediately. I can't tell you how many co-workers would come by my desk to borrow it. It is always on my desk next to my Vaseline Lip Therapy in Rosy Lips, genuinely the best lip salve ever.
After the Reel went out with my morning routine, I received the most messages asking me about my Gratitude Journal. I am rubbish at journalling or at least I thought I was. That was until I found this simple yet powerful journal that only takes a few minutes a day to complete. I needed prompting questions to find true meaning in my writing. I am on my second one now.
I love to burn candles when I am working from home. It reminds me that I am at home and that I am in control of my destiny. It helps me focus and has now become apart of my routine. I love these Neom candles for de-stress so much that I send them out as gifts all the time.
Hot water bottles are the PERFECT solution for employees that are always a bit colder than everyone else in the office…not to mention that they can help you get through the day when it's that time of the month. I used to keep 3 in my desk in the office because all of the female employees would come and steal them at different times. Now I have one in my lap every day during the winter. Being at home suddenly means your heat is running more during the day. This allows me to keep the heat down while staying toasty warm.
One of my fav pieces of tech in my home office is my HP printer with e-print. I use it to print out my schedule each day. I use Google products and all of my appointments are in Google calendar. I have turned on the feature that allows Google to email me my "agenda"/schedule to my inbox each morning at 5am. I then have a filter set up to forward that email straight to my printer's designated email address which then immediately prints it. It is waiting for me each morning when I walk into my office. I also make sure my private HNW clients have these so that I can send items straight to their printers.
This may be TMI but I have ridiculously tiny ear holes. Regular earbuds (such as the traditional Apple ones) absolutely kill my ears. The drawer next to my bed is a communal grave for all the different ones that I have tried. My husband was sick of my complaining and decided I needed a decent pair of earbuds and bought me these Jaybird Vistas after I saw them recommended by Melissa Urban of Whole30.

They are just the right size in my ear and they have a built in mic that works great.
Having young kids in the house basically requires that we have a laminator in the house for rewards charts and routines.

I use it all the time as well to make keyboard cheatsheets that I keep at my desk on ring clip.

However, I have listed one different than my own because I wish I had bought one that could handle thicker paper if needs be and that came with a cutter which I find I need all the time. This laminator looks like a good substitute.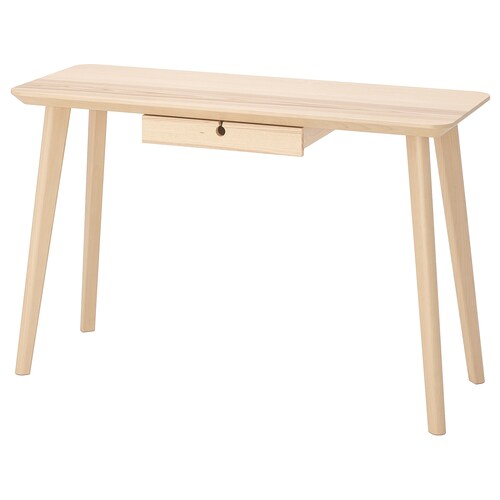 I love my IKEA Lisabo desk. It's long enough to hold all my things but it is quite shallow. As my current office is in our guest bedroom I wanted to make sure I was economical with the floorspace the desk would take up. It's an IKEA desk but I actually found it on Facebook marketplace. It was purchased for staging a home for sale so was brand new.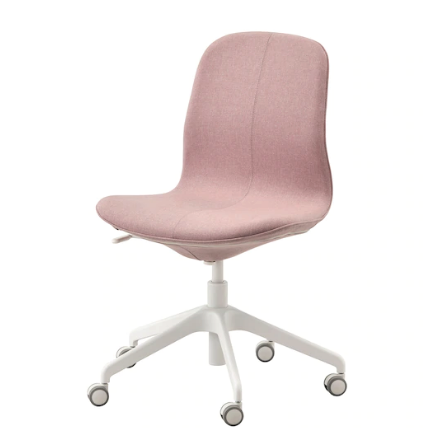 My chair is also from IKEA. I actually don't have the version with the wheels but I wish I had ordered that one instead. I thought I could order the wheel casters later if I wanted them but the chair model without the wheels actually comes with a different base that doesn't fit the casters. I love this chair. It's comfortable, study and stylish. Sometimes you can get really lucky with IKEA and I think this is one of those times I lucked out on quality.
I don't know what I would do without these super useful flipchart/whiteboards by Post-it.
I am someone who needs to get my ideas out on paper. They are portable and perfect for brainstorming ideas or mapping out workflows.
Pin me for later
You know you are going to want to save this post for later. So why not pin it now?
Remote Assistant Success Course
Remote working has never been more necessary than it is right now. And while remote working has its benefits it also has some unique challenges.

This course was our first official collab at The Officials and we couldn't have teamed up with a better person. Ebony Belhumeur of The Assistant's List is the ultimate remote assistant.

Use this code for $10 off!
REMOTEASSISTANT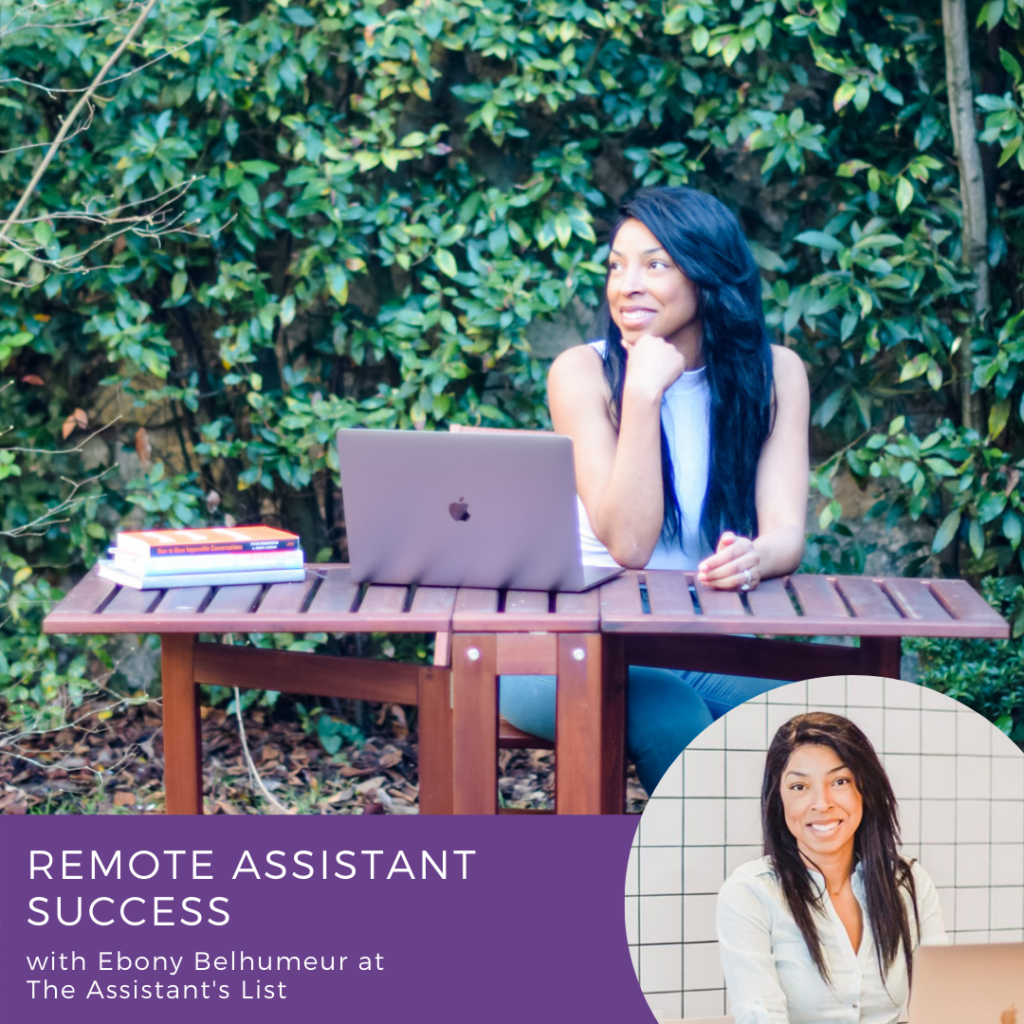 Please note this page has affiliate links. You can read our Affiliate Disclaimer for more information.