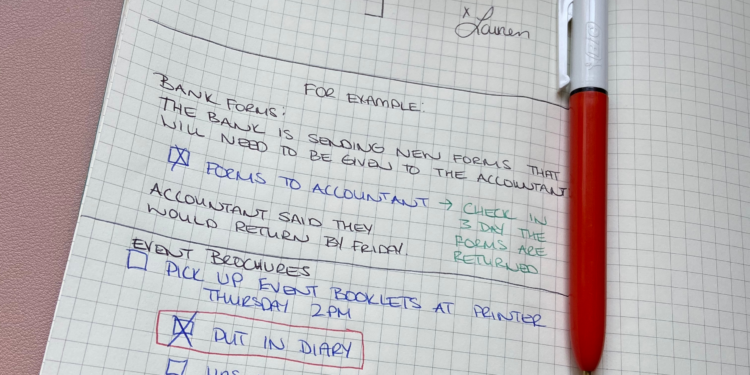 I love pens. I love notebooks. It is a hard task to get me back out of a stationery store once I've walked into one. I am a total sucker for big packs of multicolored pens and I would buy them with total abandon. ⁠
⁠
Now that I'm *cough* older and wiser I realize that those pens just collect dust. I had drawers full of beautiful pens I never used. I'm not about that life.⁠

I always go back to my one true love. A simple Bic 4 Color Pen and now that I've found it in Fine point, I'm making it official.⁠
⁠
I realized that I don't have time to pick up those beautiful pens when I'm frantically taking notes. Who has time for that? I know I don't?⁠
⁠
In my second year at college I learned that I couldn't just use one color either. I used to take notes in class and then when it came time to study them it was just a sea of black ink and I couldn't concentrate on the page. It all looked the same. That's when I picked up a 4 color pen. That was twenty years ago. I told this relationship was getting serious!⁠
⁠
But it took me the next 15 years to really understand that I'm only wasting my money when I try the new pens. I never use them. As much as I love them, I have a good thing going.⁠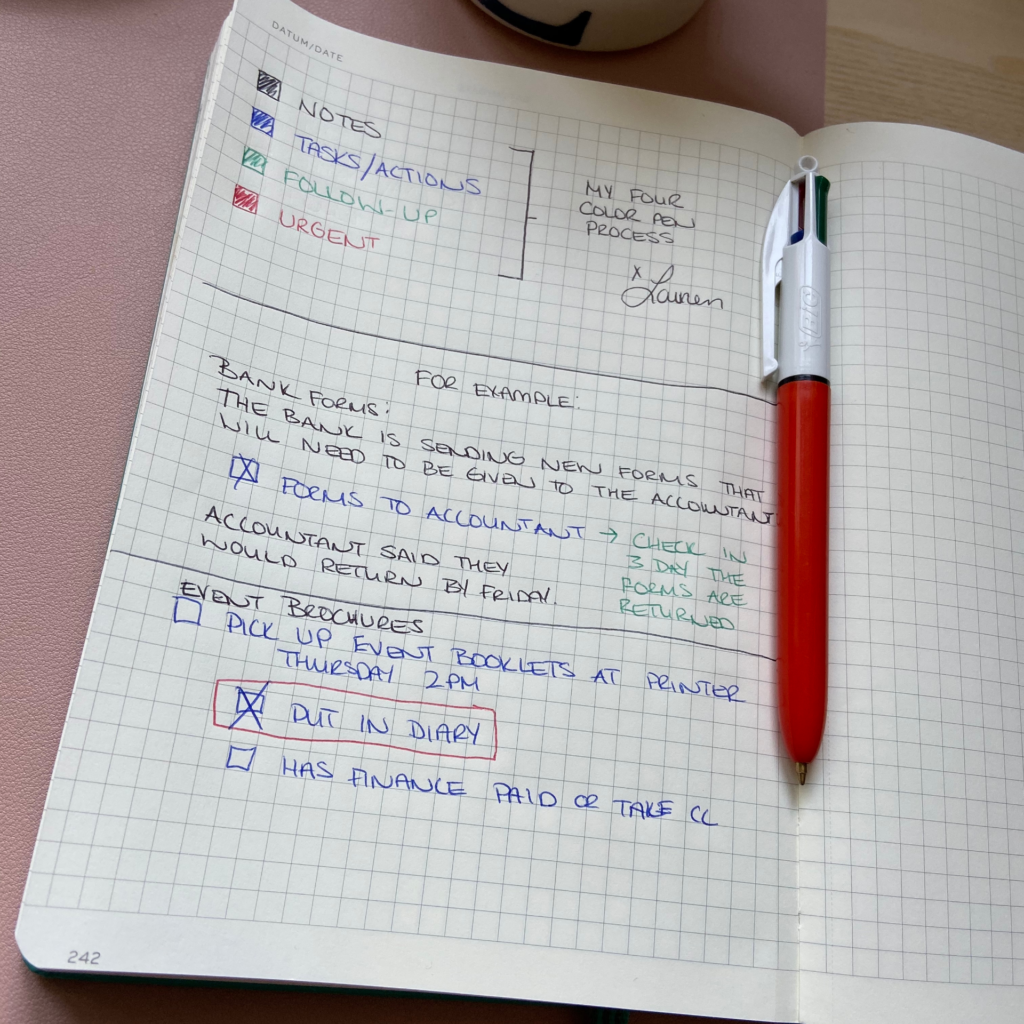 Over the past 20 years I've developed this method organically. My 4 color pen process. I didn't consciously even think about it until today. I realized I had been doing this for years now without actually noting to myself that it was a process I had defined. It works for me, so I wrote it down in case it helps you too.⁠
⁠
🖤 Black ink = Notes⁠
💙 Blue ink = Actions or tasks⁠
💚 Green ink = Follow-up⁠
❤️ Red ink = Urgent⁠
⁠
What do you think? Do you use a similar process? Would you like me to go into more detail about each color? Such as what I do to stay on top of 💚 follow-up items. ⁠
⁠
Let me know below. Share with a friend who would love this! ⁠
x L.