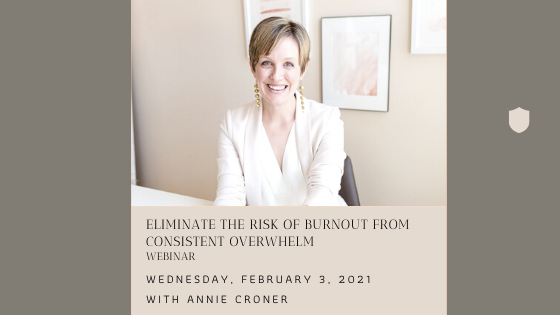 This woman made me cry.⁠
⁠
The first time I had the please of speaking with Annie Croner, of Whole Assistant, I became completely lost in her life story. ⁠
⁠
I was absolutely gobsmacked to learn what she's been through and survived. I was in tears just listening to her story. This woman is resilient AF and what she did next is so very inspiring. ⁠
⁠
Register to learn all about Annie's journey and how her near-death experience made her so passionate about helping others prevent burnout in their lives.⁠
x Lauren
⁠
★ This event is for administrative professionals including executive assistants, chiefs of staff, administrative assistants, receptionists, personal assistants, virtual assistants, office managers and more. ⁠
Annie is the founder of Whole Assistant and the instructor of our Kick Overwhelm to the Curb course.