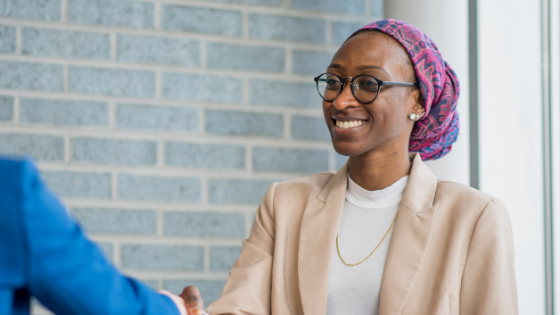 written by Henrietta Barker, Guest Instructor of the Success Planning for Career Growth, recruiter and podcast host
"Unbridled Spirit." That is the tagline of the state of Kentucky, known for its whiskey and its horse racing. What a perfectly concise description!
I have spent years interviewing some of the most talented and successful assistants in the world. Yet, I see many of them stumble over the same things time and time again in their job search. One of these things is efficient storytelling. Like the tagline, how can we be as cut-throat with our words in order to impress in an interview? Let me give you a common scenario.
You walk into an interview and one of the first things they request of you is, "Tell us about yourself." It's showtime. You are slightly nervous but in your most relaxed voice, you attempt to walk them through your entire career history in the hopes that they will clearly see your value. You hope that while you list every person you ever worked for and every task you ever were responsible for they will see your value and potential.
The highlight reel
Noble start. This is what everyone does, it's the natural reaction to that request in that setting. However, I challenge you to think of that section of the interview slightly differently.
They need the highlight real, not the full motion picture. They need the synopsis, not the lecture. This condensation is tricky, it's a slow boil for sure to get to the essence of what you do. It's something you will need to work at over time. So don't feel pretty to get it right the first time or even the tenth. The important thing is that you keep working on it.
The recruiter's point of view
The reason we have all fallen into the same storytelling trap is that we sometimes forget about the POV of the recruiter or hiring manager.
I'm here to tell you they do not usually have an exact script they are waiting for a candidate to say. They are looking for confidence, creativity and spirit. They are looking for someone who will be a culture-add to the company, who will leave it better than they found it.
The more concise and confident you are about your story, the more they will be drawn to you.
Finding the essence
How do you speak about what you do and who you are? How can you break down simply and easily what makes you unique?
Most people UNDERESTIMATE their abilities and as you get better at what you do you take it for granted. We all do it. Defining your story is going to make it so much easier for you to speak about yourself, your goals and your ambitions. Allowing you the confidence to really speak about what you did will help so much.
These are the questions that you can ask yourself to build a framework for future interviews. While considering these questions, think about the POV of the recruiter.
Let's walk through each of these with a traditional statement and an alternative to consider. Please note these are just examples and the answers you choose should feel organic and natural for you to say in the interview with confidence.
How did you get into this career?
Traditional: I was having a hard time finding a role and a friend knew someone who needed an assistant. I needed the money and thought I'd try it out and it turns out I'm good at it. [The goes on for 20 minutes about entire work history.]
Alternative: An opportunity came up to work for an interesting company through someone in my network. The variety and ability to affect so many areas of a business really appealed to me. I am so glad I took that risk as it has been so rewarding. Who knew I was so passionate about amplifying the effect of leaders.
The alternative statement showcases your value to a company and your own needs and wants from a potential employer.
What led you into the role that you have?
Traditional: I'd been in the business for a while and my role evolved as I took on more responsibility. My boss trusted me and kept giving me extra things to do.
Alternative: I've been in my role for a while and I realized I needed additional challenges. I saw there were a number of processes that I could streamline and approached my line manager with a plan of how I could make things work more efficiently. The systems I put in place had a big impact and led to managing the breadth of work I currently have.
What differentiates you from other candidates?
Traditional: I'm really enthusiastic about what I do and have great energy. I've consistently been promoted in my jobs and have excellent references from previous employers.
Alternative: I like to challenge conventions and look at things from a different perspective. I take a bigger interest in the business I work for and want to not just do my job, but use my skills to improve the culture and make it a better place to work. I have never been afraid to make suggestions – for example, I launched the internal mentoring scheme which assigned members of the team to a company director who now meet once a month to confidentially talk through problems they might have or to help them grow professionally. I have also encouraged our business to really think about corporate responsibility and we now give back to our community through XYZ.
How are you developing yourself?
Traditional: I have mostly learned on the job and take a few webinars here and there.
Alternative: I am a problem solver and the more I can learn the better. I am a member of The Officials HQ, a training platform for administrative professionals. I also attend webinars, conferences and talks not only to improve my admin skills but to be a better leader, to help empower the leaders I support.
Take the time to really think about this and work and rework it until you feel totally comfortable about speaking about who you are and what you do.
Set time aside to create your framework and take your career in the direction and intention.
This exercise can serve you for years to come in so many situations both at work and if you're looking for your next exciting opportunity.
Learn More
In the Success Planning for Career Growth you'll get a framework of things to consider about your career development, be able to self analyze and understand your strengths, and how to apply those within the job search process.
Success Planning for Career Growth
Imagine designing your own career roadmap. Defining the milestones you need to reach to make that dream come true. Cultivating relationships that will actively be helping you reach your dreams. Never feeling that depressing limbo again between wanting to quit and actually getting to do so. In this course, Henrietta Barker, successful recruiter and podcast host, shows you how to chart the course of your career. She'll show the questions you need to ask of yourself to help uncover what you want and how to define the steps to get you there.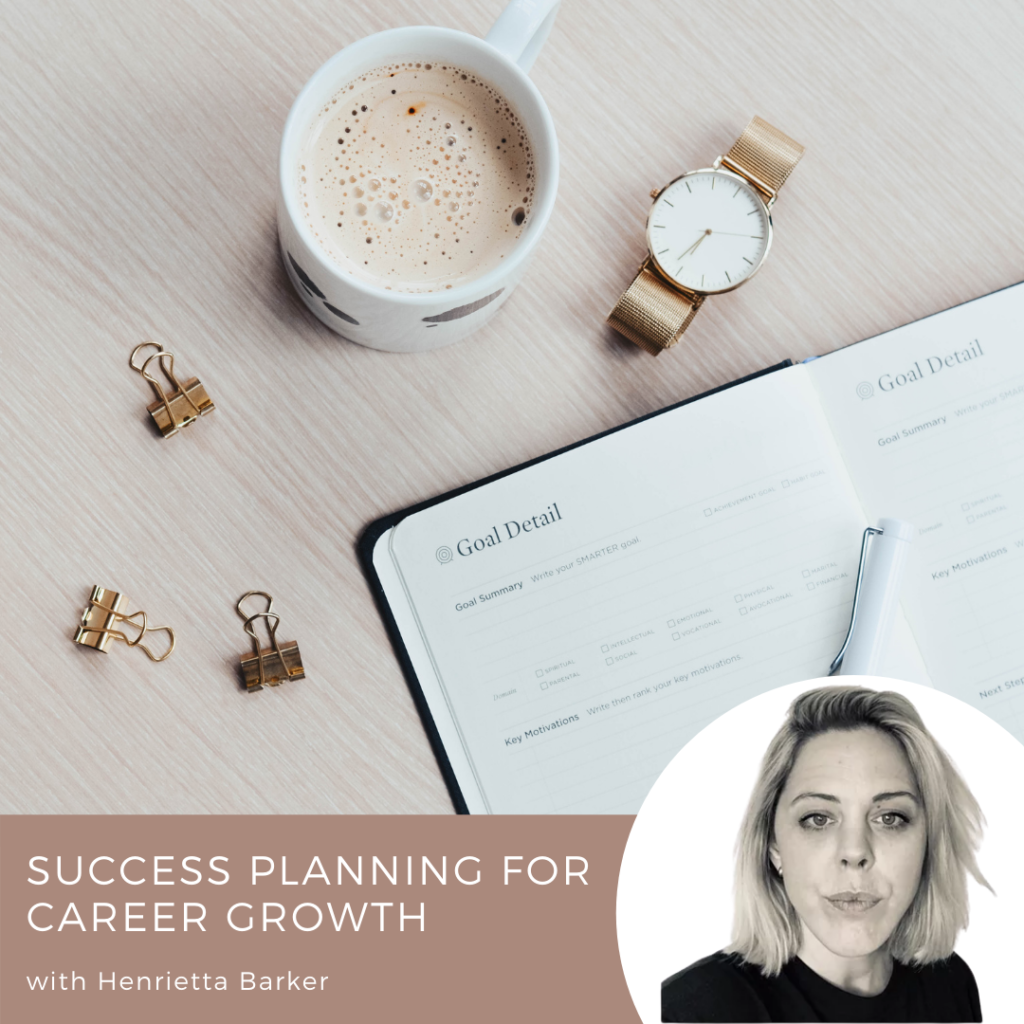 On-Demand Webinar
Land Your Dream Job Through Intentional and Strategic Planning with Henrietta Barker
"The biggest mistake people make is only looking for a job when they need one." – Henrietta Barker

Are you ready to take control of your career? You may be looking for a job or just starting to think about your next move. Many of us found our way into an administrative role out of necessity or opportunity but that doesn't mean you can't plan your success in the industry.

Join our free on-demand webinar where Hen Barker and Lauren Bradley discuss how to land your dream job through intentional and strategic planning.

[thrive_2step id='10584′]
[/thrive_2step]