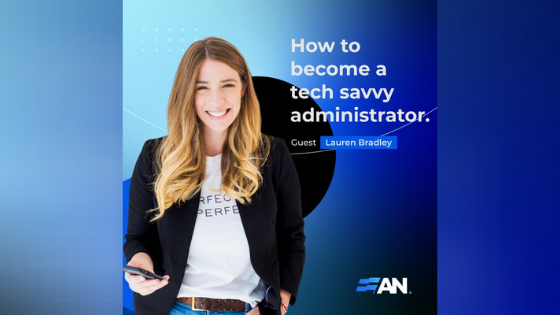 Our founder Lauren Bradley is known for her love of tech. Even in the office here at HQ she is often jabbering away about a new app that she found and can't wait to tell the world of admins about.
So when she was approached by the team behind podcast Administrator Nation to talk about her love of tech, it was a very quick yes!
We want to hear from you
Let us know in the comments below what you thought about the podcast and how you embrace technology in your role as an administrative professional.
🎙 Stream Podcast on:
Spotify – https://spoti.fi/397oSRI
Apple Podcast – https://apple.co/2J8VShz
Stitcher – https://bit.ly/360SQEO
Tune In – http://tun.in/tkZh3y
Podchaser – https://bit.ly/2J7XTKK
Deezer – https://bit.ly/2J8O8w0
iHeartRadio – https://ihr.fm/3pWH8mP