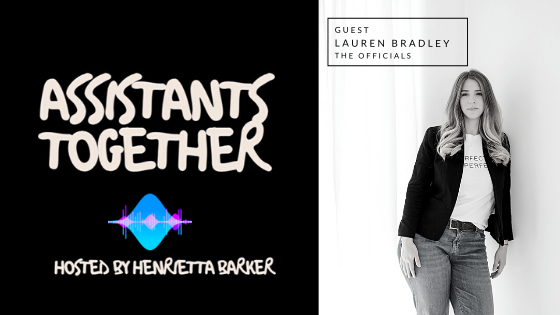 🎙 Podcast Debut! I loved talking to Hen Barker a caring recruiter and advocate for admins and assistants, for her Assistants Together podcast. We covered A LOT!
We discussed:
• Power of community
• The need for affordable training
• Knowing your worth
• Confidence
• Resources and research
• What assistants are asking about during lockdown
• Becoming a VA ain't easy
• Furlough fears
• Onboarding yourself
• Treat your role like a business
• Being digitally desirable
• Why assistants shouldn't be bored during the lockdown or ever!
• The non-no
Listen to a sample below.
Assistants Together is a podcast designed to bring Assistants together. The shared experience and understanding of one another's roles is obvious and the ability to listen to one another and connect about topics and situations is really powerful.
I hope that you check it out. I'd love to hear about what your think about our discussion in the comments below.