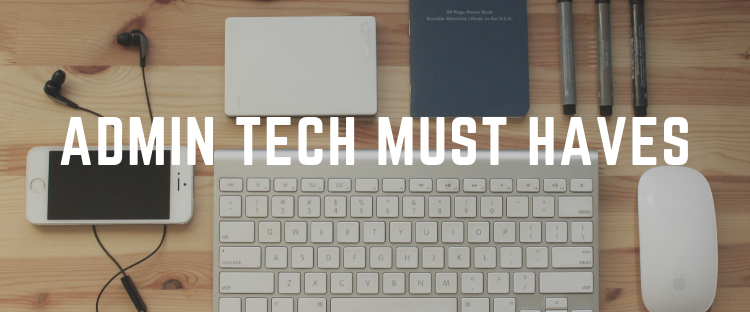 Below is a list of tech – apps, websites, devices – that cannot do my job without. If you have any tech you can't live without please let us know in the comments below.
Devices for your Devices
My iPhone & MacBook
Personally, I have Macs at heart. I feel that workplaces should be able to match your tech. If you have an iPhone I think you should have a Macbook and that they aren't just for your design team. I think they are more intuitive but sadly stupidly expensive. But you will have to pry my iPhone from my cold dead hands. I couldn't do my job without it.
Everything at Hand
Trello
Android | Apple
Sign up for a Trello account here. Trello is a fabulous took for streamlining your to do list and keeping on top of projects. I love Trello so much I wrote a crash course on it. Check out the Trello for Productivity course here.
Siri (alternatives Alexa, Google Assist)
How to use Siri
I love that I have a little assistant living in my phone! Siri helps me all day long by reminding me of on the fly task requests. I also use it for the weather and notes.
Sign up for a Google account first. Admins need to be able to pull emails, docs and images on demand. I find the best way to do this is Google Drive. I don't know what I would do without Google Drive. I can move effortlessly between my devices and pull up the files I need, when I need them.
Get started with Google Drive for free and have all your files within reach from any smartphone, tablet, or computer. All your files in Drive – like your videos, photos, and documents – are backed up safely so you can't lose them.
There is no better app for keeping your passwords safe. Multiple layers of access that can be switched on and off at will. It's Fort Knox secure and allows you to bring up your boss' passwords, credit card details, passport details, membership IDs, and on and on.
1Password remembers all your passwords for you, and keeps them safe and secure behind the one password that only you know. 1Password: the password manager that's as beautiful and simple as it is secure.
---
I Need It Now
GetHuman helps you cut through the automated systems that plague customer services lines and helps provide you with numbers that take you directly to humans! Just type in the company you are trying to call and voila!
Fix customer issues quickly and easily. Skip the long wait on hold, know exactly what to say, get reminders when it's time to follow up – and so much more.
I honestly don't know what admins did before Amazon and Amazon Prime especially when the office runs out of toilet paper. You can get it delivered the same day! Often within an hour or two. It's genuinely a lifesaver.
Prime Now, Amazon's fastest delivery service yet, offers tens of thousands of everyday essentials delivered right to a customer's door, seven days a week.
---
Can We Talk
Google Voice
Android
Basically you can use this to make free calls in the US. I have an android phone I picked up in the States and downloaded Google Voice on it while I was there. Now I can use it in the UK to make remote US calls! If you aren't as lucky you can apply for a US Google Number and make free calls to the US through your Gmail web interface. Sadly it isn't available on an iPhone.
Google Voice gives you a phone number for calling, text messaging, and voicemail. It works on smartphones and computers, and syncs across your devices so you can use the app in the office, at home, or on the go.
NOTE: Google Voice only works for personal Google Accounts in the US and G Suite accounts in select markets. Text messaging is not supported in all markets.
How do I love Slack? Let me count the ways! Not only is Slack a great messaging tool, it allows you some very clever automations. You can receive and send emails, get notifications on your social media, set reminders, integrate your calendar…the list goes on and on…and the list is long!
Slack brings team communication and collaboration into one place so you can get more work done, whether you belong to a large enterprise or a small business. Check off your to-do list and move your projects forward by bringing the right people, conversations, tools, and information you need.
---
Document It
Edit Pad is just a plain text editor that allows you to strip all the formatting out of a block of text so that you can paste it as plain text. This is especially helpful if you are copying text from a website into a document.
There is nothing as convenient as turning your mobile phone into an instant scanner to help you on days when you work remotely. This app is simple to use and has served me well for years.
Tiny Scanner – The little app that scans everything * Scan documents, photos, receipts, or just about anything * Lightning fast and gorgeously designed for both iPhone and iPad * Batch mode combines multiple scans into a single PDF IS THAT A SCANNER IN YOUR POCKET?
---
Making It Pop

Sometimes I need to make eye-catching presentations, social media graphics or signs to tell staff to get their damn week old tuna sandwich out of the fridge before it walks away. I love using Canva and Adobe Spark for this, though I can say Adobe Spark has been very slow lately.
Canva App
First, sign up here for a Canva account. I cannot say enough wonderful things about Canva, they do have a subscription service but in my opinion the free version is usually enough. There are so many free images and layouts you can use and premium images at very affordable pricing, however you likely won't even need them. There are fab templates for documents, social media posts, presentations and more.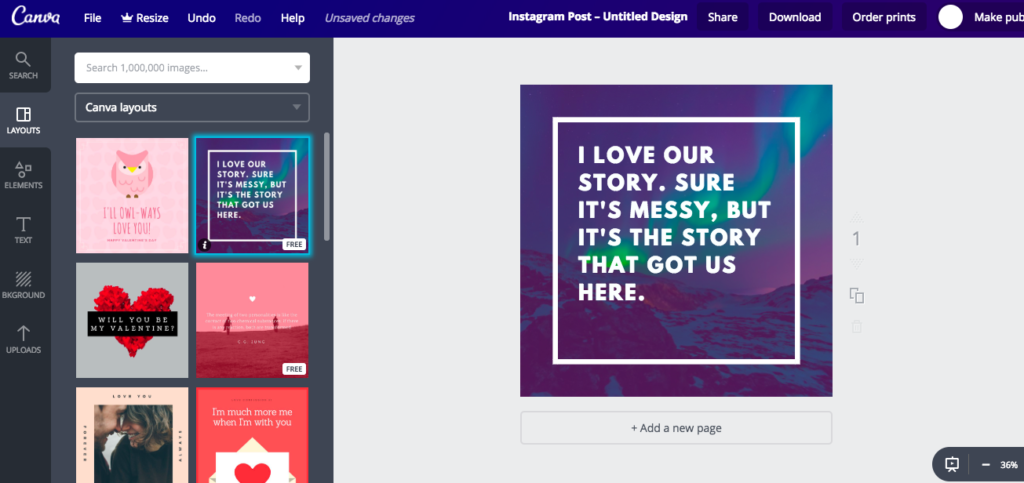 Canva makes design amazingly simple (and fun)! Create beautiful designs for work, school and play in minutes with Canva – no design skills or complex software needed. Designs for every part of your life.
Adobe Spark App
Adobe has released a few fun apps including one for video as well, though something seems to be slowing it down lately. However, still a solid app for helping make cool graphics.
Android | Apple
Adobe Spark Post is the fun, fast and easy way to create stunning graphics for all occasions. Get started in seconds with professionally designed templates you can tweak with just a few taps.
Abobe Sign & Fill

When you are on the run and have to sign an important document this is an essential app. In fact times that requires a "wet signature" these days is frustrating but luckily few and far between.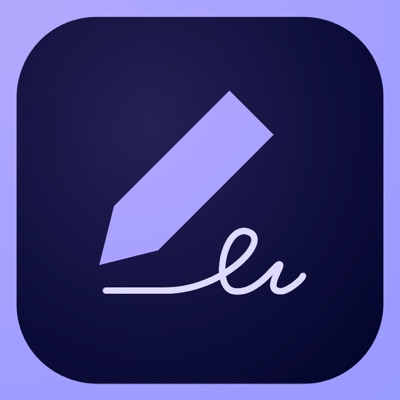 The free Adobe Fill & Sign app streamlines the paperwork process and enhances productivity with contracts, business documents, and more.
This post was written by The Officials founder, Lauren Bradley.
Please note this page may contain affiliate links that support us to do what we do best. We only partner with products and services we love. You can read our Affiliate Disclaimer for more information.