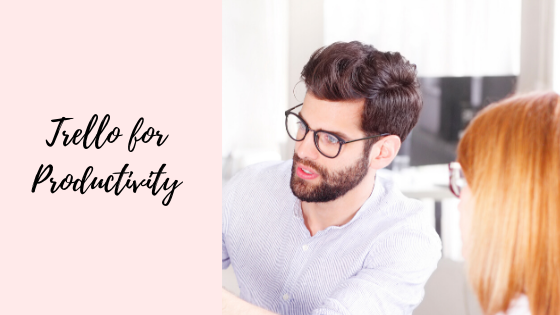 This comprehensive course for admins and assistants will introduce you to Trello, a fabulous online application that helps organize and stay on top of your complex To Do lists and any projects you manage. If you are an administrative professional who is struggling to manage your day or would like to learn more about project management and how this great app (FREE!) app can help then read on!
Welcome to the Trello for Productivity course bundle. This is the right course for you if you are:
Overwhelmed and looking for new ways to organize your to do list
Interested in project management
Looking to become more productive
Looking for new fun tech solutions
Lessons you'll learn
What is Trello
Scrum/Kanban
Power-ups
Butler
Sample Boards
Project Management 101 with Trello
Shortcuts
Extensions
What you get
The Trello for Productivity course comes with a coursebook, videos and downloadables. Click on the video for a behind the scenes view of what you get in this course.
This Trello for Productivity course bundle is part of The Officials HQ membership. The HQ platform is where you will have access to The Official active Slack Community, a library of courses and useful templates and resources that will take you from an assistant who is surviving to thriving!
Make it Official.
Level up and join The Officials today.
Trello Board Template for Assistants
Grab our Trello board template for administrative professionals that will help you get that overflowing to do list into a manageable format that keeps you super organized!