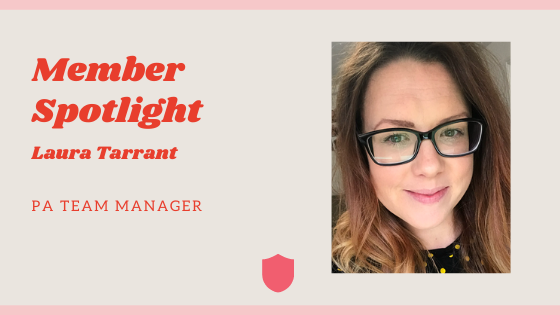 Each month we highlight one of our members, not only because they are fabulous people but also because we fully believe that shared experience and knowledge is important and makes everyone better people.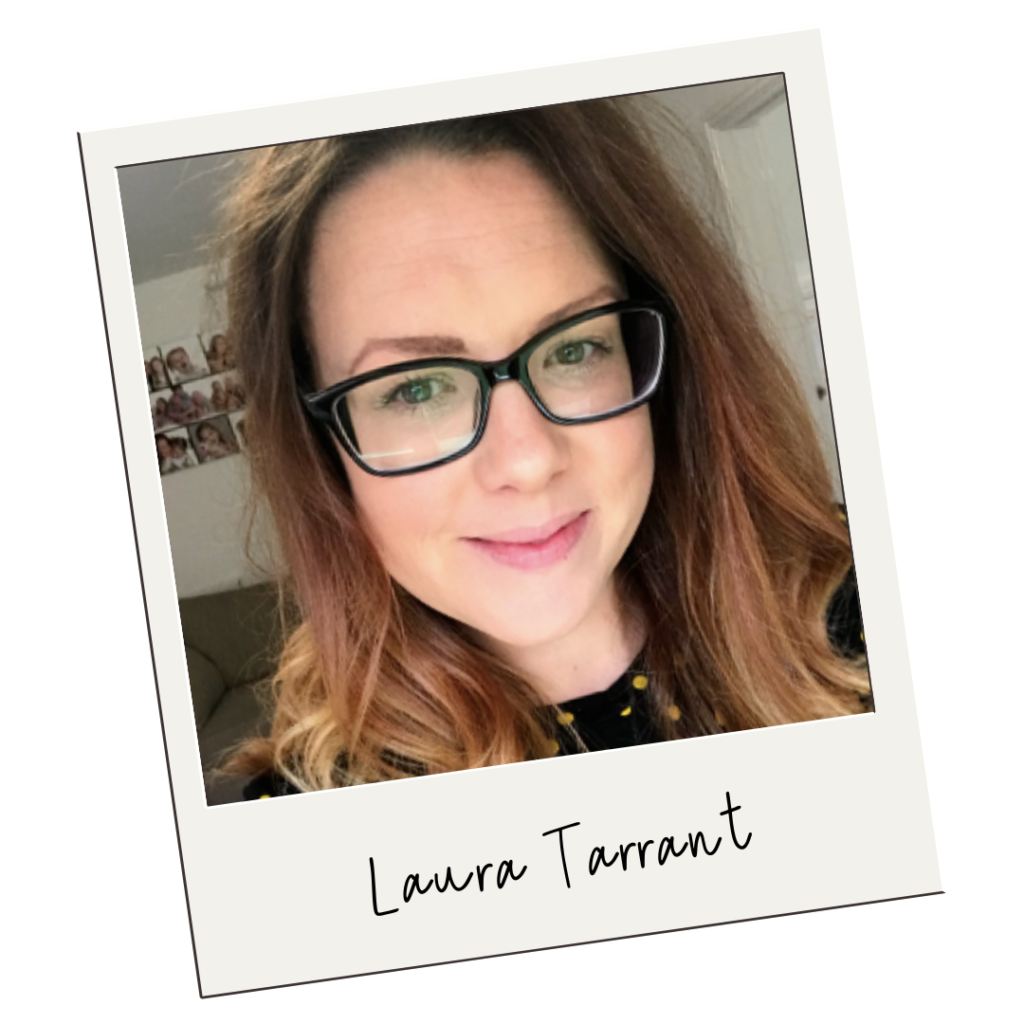 What is your name?
Laura Tarrant
Where are you at in the world?
I live in Kent and work between Kent and London, UK.
What is your job title and place of work?
PA Team Manager, The Specialist Works – Media Agency
How long have you been an admin or assistant?
I have been an Admin for 15 years (an assistant for 4.)
What are your favorite admin tools?
I LOVE Microsoft Teams, I couldn't be without it. I use it as my planner and to do list, my project management system and my team chat group which is great because it keeps my inbox clear. We can also use it to work on PowerPoint presentations & spreadsheets as a group.
How do you stay on top of your to do list?
Prioritise. I decide on a few keys things that need to be done that day and go from there. It takes a few minutes each morning but gets my head in the game and stops me becoming distracted or overwhelmed with a huge list. It also gives me a great feeling to be to able to check things off once they're done.
What is your favorite part of the job?
I love the variety and not knowing what is going to come my way each day. I get to work with so many people across the business and get involved in so many different tasks, from PowerPoint presentations and planning company-wide events to arranging staff and client gifts.
Tell us something you are proud of professionally?
I am super proud of our company awards event which is managed by my team. We do everything from obtaining a brief from our Execs to sourcing a venue, collating awards entries and managing everything on the day. It's something staff really look forward to and we pride ourselves on upping our game each year. We are currently planning the next one which we're really excited about!
What is some of the best advice you've been given that relates to your job?
I always struggled with my confidence and having difficult conversations. The best advice I was given (this was by you, Lauren! 😊) was to think of somebody you admire and imagine them saying what you want to say. Think about how they would say it and what tone they would use. Keep going over it in your head until you feel comfortable having that discussion.
What website do you visit the most?
The Officials Slack group is like a little pocket rocket! The members are all so knowledgeable and supportive, always on hand to offer advice when you need it.
Currently watching/reading/listening to:
Baking is my favourite hobby so The Great British Bake Off is my current watch. I have also just finished Stranger Things season 3; I love everything '80s so I was in my element with this series.

Follow her on Instagram @onceuponacupcakekh and show her some love!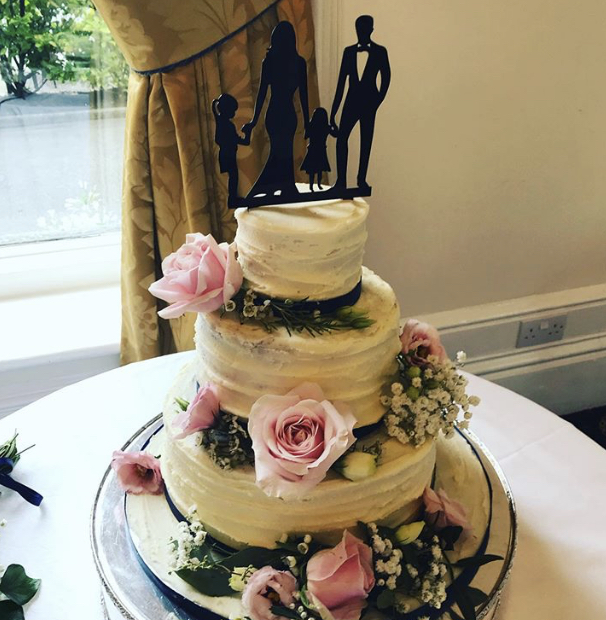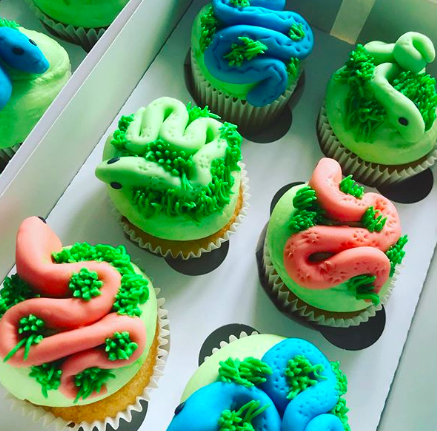 If you were handed a plane ticket to go anywhere in the world where would you go and why?
Hmmm that's a difficult one… at this time of year it would have to be Lapland with the kids.
Why are you a member of The Officials?
I love everything about The Officials, the mentoring course really allowed me to raise the bar in what I do everyday and Lauren's knowledge is second to none. I would recommend it to any assistant no matter where you are in your career.
Thank you so much, Laura, for being our first ever member in the spotlight and our first ever member! Thank you for letting us get to know you better and for being so darn inspiring!

Join The Officials HQ today and meet other amazing admins and assistants just like Laura.