Each month we highlight one of our members, not only because they are fabulous people but also because we fully believe that shared experience and knowledge is important and makes everyone better people.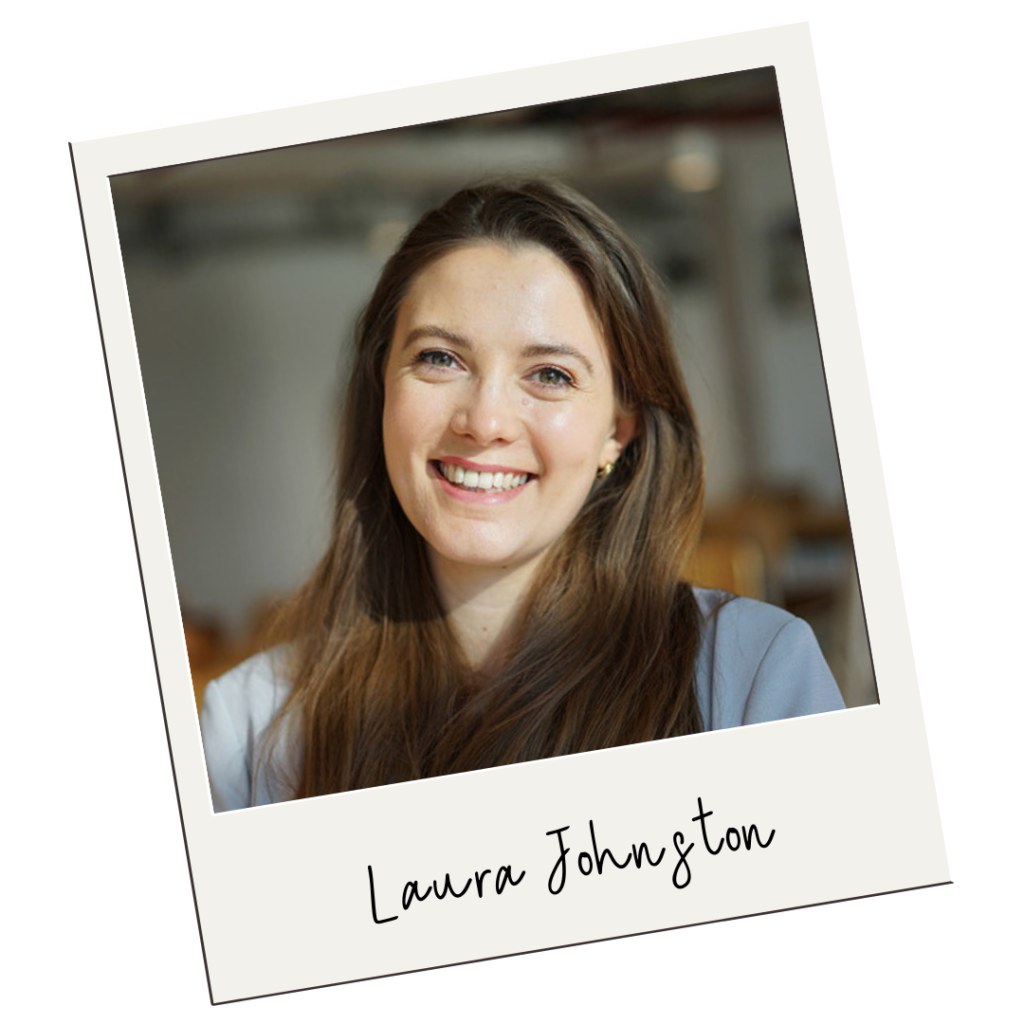 What is your name?
Laura Johnston
Where are you at in the world?
Dubai
What is your job title and place of work?
I'm working full time on The Assistant's Handbook whilst I figure out my next career move.
How long have you been an admin or assistant?
8 years
What are your favorite admin tools?
I am obsessed with Notion, sticky notes, Slack and G Suite. I am also surgically attached to my iPhone and, as long as I have that and reasonable phone signal, I feel like I can do pretty much anything!
How do you stay on top of your to do list?
I track everything in Notion (check out my course on it!) and have on-going conversations with my exec to make sure we're both on the same page and prioritizing the same things. I'm also an early bird so I make the most of it to get a handle on my day.
What is your favorite part of the job?
I love learning about how companies work – I'm a curious person – and I've been so fortunate as an EA to get involved across businesses. Inherently, I enjoy helping people so watching an event, project or itinerary come together for a team that have worked really hard for it never gets old.
Tell us something you are proud of professionally?
Whilst at my previous company I managed two office moves from start to finish, taking the team from a tiny 30 person office (I still don't know how we fit in it!) to our own floor in a shiny building on Old Street Roundabout (London's answer to Silicon Valley). There was minimal disruption to the team and, whilst my colleague and I worked all weekend and could hardly function on the Monday, it was so worth it to see the smiles on our colleagues faces when they walked through the door on that Monday morning.
What is some of the best advice you've been given that relates to your job?
"Let your emotions drive you, but not make your decisions for you." We all have times in our jobs where we may experience a bit of stress… but we need to ensure that we do not make decisions, especially as EAAs, EAs, PAs, etc. out of emotion. We need to always ensure we are rational, logical and representing ourselves and our companies/people well.
What website do you visit the most?
Canva and Medium.
Currently watching/reading/listening to:
I'm currently reading What Got You Here, Won't Get You There by Marshall Goldsmith, listening to Radical Candor by Kim Scott and powering through Black List.
If you were handed a plane ticket to go anywhere in the world where would you go and why?
I'd head straight to Marseille to see my grandparents and for coffee from Deep (the best coffee, ever, anywhere). Oh, and to run the Col de la Gineste again.
Why are you a member of The Officials?
One word – Community. Having the right people around you plays an instrumental role in so many of our careers. The Officials feels a bit like a girl gang where everyone is cheering you on.
Laura is an absolute gem! We love her so much we even asked her to be a guest instructor on our Notion: Harnessing the Power of Knowledge course! Go check it out!

If you would like to connect with Laura and our many other incredibly supportive members then join The Officials HQ. We are waiting to welcome you with open arms.
Please note this page has affiliate links. You can read our Affiliate Disclaimer for more information.