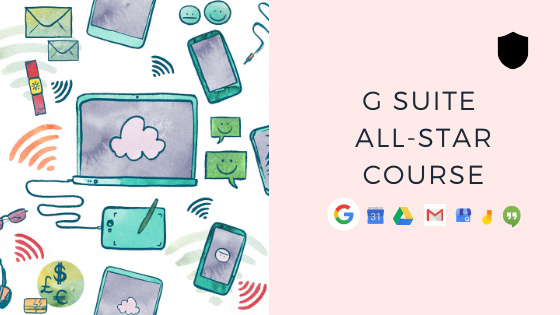 G Suite is a powerful productivity tool. This is the tool that startups are built on and that assistants that are pursuing a role in startups/fintech/tech need to master. This intuitive suite of products rivals Microsoft in a way that can convert even the heaviest Office power user. Why? Because so much of it's functionality is free! Also, because Google is constantly evolving and experimenting. They are great at boiling down the essence of a product and then adding easy accessibility, collaboration and a sprinkling of kickass features.
Google has announced it will be releasing its video conferencing tool Meet, a Zoom competitor, free to all consumer Google accounts this month of May 2020. We will be updating the course with all you need to know about Meet as soon as it has been released – a promising tool specially convenient nowadays when we are all still working from home. In the mean time, you can read more about it here.
This course is the right course if you:
Are new to Google products
Want to improve your tech confidence
Are interested in transitioning from Microsoft to Google products
Starting your own VA business and want to know how Google free apps can help you ran your business
What you'll learn:
The benefits specific to admins and assistants that G Suite can provide
Streamlining your workflows
Cool features that Google Docs has hidden away
Experimental Features
Boomerang
How to create a professional signature
Voice to Text feature
What you'll get:
Coursebook
Tons of video tutorials
Downloadables
Additional resources
Watch the on-demand webinar
As a sneak peek of what you can learn in the course I have organised a webinar to teach you my top 5 hacks that will make you feel like a G Suite ninja. You can now watch the Genius G Suite Hacks for Assistants webinar by registering below and join us for this unraveling of some of Google's best kept secrets.
Bonus: All those that attend will receive a downloadable G Suite Genius Cheatsheet.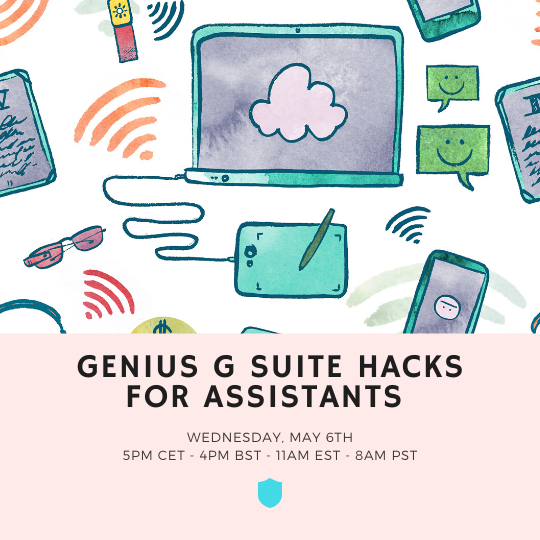 BONUS: Access to The Officials HQ training platform and community where you can access training courses, templates and an army of incredible admins and assistants across the globe who offer advice, cheer you on and support your journey.
This G Suite All-Star course bundle is part of The Officials HQ membership. The HQ platform is where you will have access to The Official active Slack Community, a library of courses and useful templates and resources that will take you from an assistant who is surviving to thriving!
Make it Official.
Level up and join The Officials today for only $18.99 a month.
Paying in a currency other than USD? Check current exchange rates here. This is just a link to common exchange rates. Your financial institution will do the final exchange, the link provided is just for estimation purposes.
As of 6 Mar 2020 the monthly membership is equal to appx £13.85 or €16.85.
Cancellation – The power is in your hands. You have the ability to cancel at any time in the Account section. If you cancel your membership, all future payments will be canceled and you will have access until the current billing cycle ends.