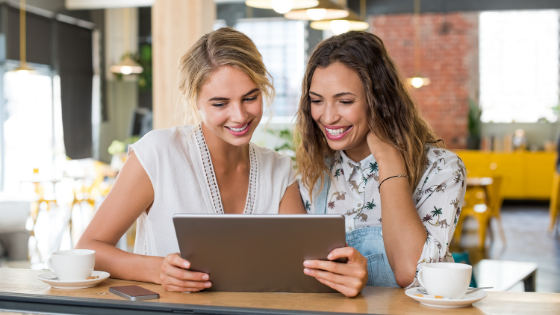 If you have ever felt isolated and stuck in your career…please read this. It will only take a moment. This was written by our founder, Lauren for our weekly newsletter, The Dossier. It originally appeared on October 14, 2020.
I have to share this with you! Yesterday I heard news that made me cry.
An Official had been presented with an amazing opportunity and after asking for some advice she was able to negotiate for payment she wouldn't have believed possible 6 months ago. She is worth every penny and more. She always has been. But she was telling me that since finding The Officials she felt the support she craved to help boost her to that next level…to be honest, she is skipping levels. The sky's the limit for her and for you.

Current state of the Executive Assistant
What struck me most was this line she sent me of how she felt before finding our community.
Now she has made life-long friends and discovered her worth. Worth that was always there. Abilities that were always there.
By surrounding herself with like-minded, forward-thinking members of her profession she felt empowered to become what she always had within. I am so excited for her that I burst into tears! It was an overwhelming appreciation for someone who had discovered their worth.
This is all I ever wanted for this community. I know that feeling of being alone and feeling like no one truly knows what it's like to do my job. To feel underappreciated. To feel impotent and stagnant in my career. To know I could be doing more, doing better and not being able to afford the training options that were available to me.
If you can't find a space at the table…build your own damn table.
When I couldn't find the solution that fit my budget, values and goals…I built it. The Officials was a Community for 3 years before it began to develop into a mentorship and training program too. I watched, listened and learned from our community. They all have something to contribute. Each has their own unique experience that when shared is extremely valuable to the collective. I saw the pitfalls. I saw the same questions that come up over and over and I saw them reaching new heights as a results of our community and advice.
It is on that basis that I built this community. On ❤️ love. On back-breaking hard work and sacrifice. And when Officials are struggling I feel that struggle in my bones. I kick into overdrive to provide advice, statistics, courses and content that will empower you to realize your potential. When you realize their worth. When you stretch out of comfort zones and are recognized for your amazing work, I am elated. Every. Single. Time. We are all elated in the community.
This reminder is what keeps me going through all the long hours.
Officially yours,
x L.
Interested in receiving a love letter from The Officials packed with advice, events, podcasts, playlists and industry news? The Dossier may be just right for you.