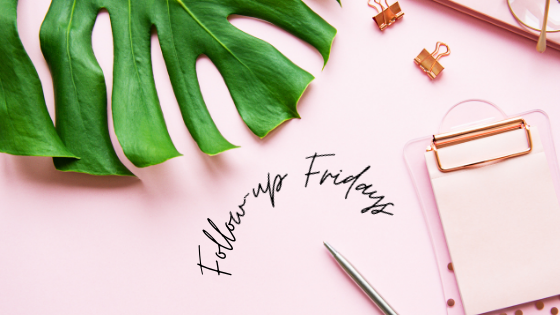 The slump continues…I've spoken with several assistants this week who continue to report feeling as if they are in a bit of a slump.
Contributing factors
Weather
If you are in a hemisphere where the world where the days are growing shorter and the weather is getting wetter and colder
More overload
With recent layoffs, redundancies and furlough assistants that have remained on staff are now expected to cover more work and support more managers and executives
Pandemic Purgatory Fatigue
General anxiety of the unknown. When will we feel safe? Still figuring out the balance of home and work life? When will we go back to the office? Will they let me continue work from home? Will my partner ever wash another dish again?!
Routines + Rituals
I'm happy to report, that it seems the tide is changing as many of you have reported that you are starting to see the light. Each person I've spoken with seems to have a routine that they have been holding onto that helps them stay grounded and allowing them to claw their way out of their slumps.
I couldn't agree more. That routine for me is Follow-up Fridays. I try not to take on any new work on Fridays. I use the morning to catch-up on any loose ends during the week. It's in my calendar and I am religious about it. I usually do it while listening to a podcast.
To find out more about my Follow-up Friday routine check out our Youtube Channel.
Here are the key elements to Follow-up Fridays:⁠
Try not to take on any new work on a Friday⁠
Schedule 9-11am for follow-up in your CALENDAR⁠
Throughout the week put reminders in your calendar for items you need to chase⁠
For more details, watch our video, Don't F*ck Up the Follow-up
Want to receive more tips like this?
⁠Written by Lauren Bradley, Founder of The Officials
PS. Did you watch the video? Let us know if you'll be incorporating it into your weekly routine in the comments below. ⤵️⁠