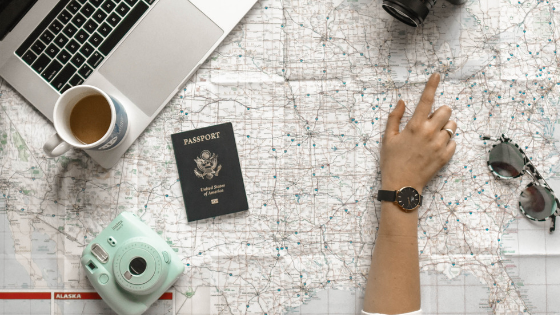 Free Downloadable Travel Itinerary I honestly do not know what I would do without Google Drive. It really does allow me to work from anywhere and have access to important documents in no time at all. That's why I love using it for making travel itineraries.
I like to keep it simple, below are the basic steps I follow when making any itinerary.
I'm not a big fan of wasting paper if it can be helped so I first enter all the details into the diary.
I then use Google Sheets to create the itinerary, later downloading it as a PDF once complete.
I keep a Travel folder in Google Drive and then put each trip within that folder. Once the trip is over I move it to an archive folder.
That's just about it. I've included some screenshots below of how I organize things. Scroll down to get access to the sample trip folder.
The first item "00 – The Officials – Itinerary Sample" Google Sheet is itinerary. I do this so that my principal can see the draft and comment if needed.
The second item "01 – The Officials – Itinerary Sample" is the same itinerary just saves as a PDF. This is simply the final draft, easier to read without the gridlines.

The rest of the items are just samples of things I usually include.