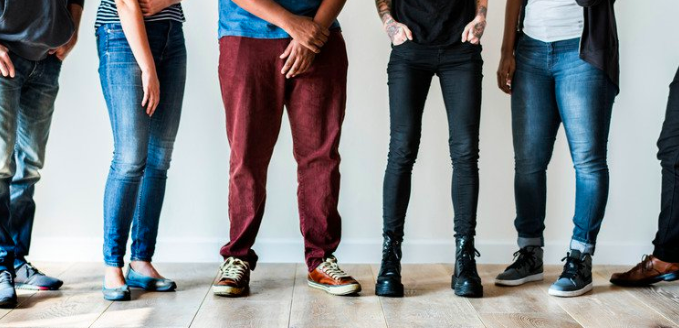 The definition of mentorship: the guidance provided by a mentor, especially an experienced person in a company or educational institution.
The definition of mentor: an experienced and trusted adviser.

When the universe is telling you something, you listen.

I had been thinking about incorporating mentorship into The Officials earlier this year when the oddest thing started to happen, people began asking if I would consider being their mentor. At least 5 people in a one month period asked me if I would consider mentoring them and it didn't stop there. This couldn't be a coincidence, the universe was talking to me and I decided to listen.
Today marks the launch of The Official Mentorship Program! Kicking off on February 25th, you will be guided through a 4 week journey with each week focusing on a different aspect:
Week 1: Self Discovery
This is where we will get to know each other and more specifically you will get to you know yourself better. You will complete activities designed to get your brain buzzing, thinking about what you would like to achieve during your journey and beyond.
Week 2: Goal Setting
Setting goals gives you long-term vision and short-term motivation. Activities this week will help you clearly define your goals and set actionable steps to achieve them.
Week 3: Action and Coaching
Ready! Set! Action! While working on the steps to achieve your goals, we will be discussing tips and tricks to help make your life more productive, easier and more content.
Week 4: Mapping My Journey
In the fourth week of the journey we will review your progress and map out how you will continue your success long-term.
Follow-up
Two weeks post-program we will check-in for a follow-up to see how you are progressing. You will continue to have access to your mentorship group for support as well.
Throughout the mentorship you will have a chance to connect with other admins on the same journey, yet each journey is distinctly individual. This is a chance to invest time in yourself, guided by an experienced award-winning admin.

If you are looking for the next stage in your growth as an admin, please check out The Official Mentorship Program here! I can't wait to start our journey together. Space is limited so make sure you get your name in there. This program is being offered for free, but once it has ended the program will become a part of the paid membership coming soon to The Officials. So don't miss out on this special opportunity.
---
If you'd like to learn more about your guide, please click here.