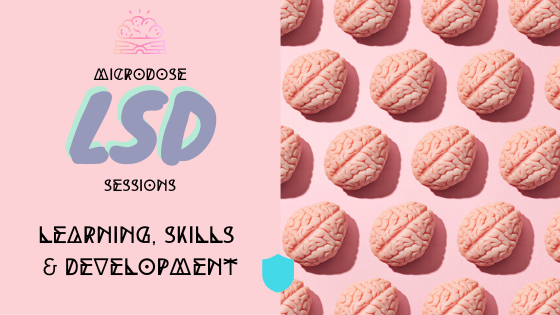 Tune in, Turn On and Level Up!
We are launching our new Learning, Skills and Development (LSD) Microdose Sessions from June 24th!
Members of The Officials already know the quality courses we release every month to advance their career development, confidence and gain respect. Now, members will also receive regular LIVE microdose sessions to feed their professional development addiction.
These low dose hits of learning will consist of 20 to 30 minute training sessions on extremely relevant and varied topics for today's executive assistants, administrative professionals, office managers, virtual assistants and more.
New sessions will be added all the time and suggestions are welcome. Please feel free to add your suggested topic in the comments below.
Members Only
These new fast-hitting shots of knowledge are only available to Officials members. There is no better time to join than today.
Make it Official.
The HQ platform is where you will have access to The Official active Slack Community, a library of courses and useful templates and resources that will take you from an assistant who is surviving to thriving!
Level up and join The Officials today for only $18.99 a month.
Paying in a currency other than USD? Check current exchange rates here. This is just a link to common exchange rates. Your financial institution will do the final exchange, the link provided is just for estimation purposes.
As of 6 Mar 2020 the monthly membership is equal to appx £13.85 or €16.85.
Cancellation – The power is in your hands. You have the ability to cancel at any time in the Account section. If you cancel your membership, all future payments will be canceled and you will have access until the current billing cycle ends.