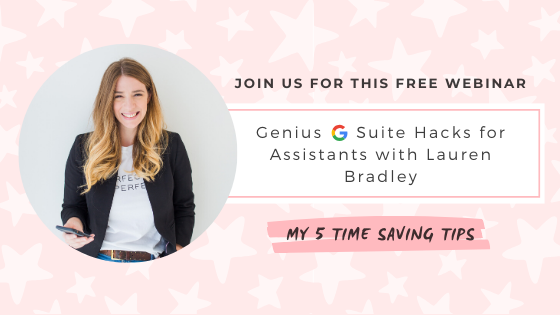 Become a G Suite genius! New to Google products? Want to improve your tech confidence? Want to work at a startup but are worried about the transition from Microsoft to Google products? Perhaps you are starting your own VA biz and want to know how Google free apps can help you run your business.
Don't worry! Swing by my desk (virtually of course 👩‍💻) and look over my shoulder as I show you some of the cool features I use to make G Suite work for me as an assistant and 5 time saving tips to help make your life easier – because we already have plenty to do!
Bonus: All those that attend will receive a downloadable G Suite Genius Cheatsheet.
Feedback from the live webinar