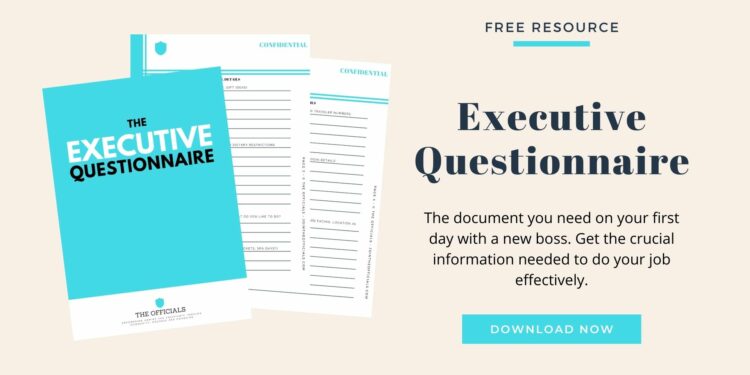 Free Downloadable Executive Questionnaire
Many times we come into new roles without so much as a whisper of a handover. At least, that's how it has been for me at almost all of my roles. It was my responsibility to get as up-to-speed as possible. One thing I wish I had during those times was an executive questionnaire. One that reminded me of all the details I needed to get from my executive now so that later on when I required them they were already at my fingertips. Such as passport photos and details, frequent flier membership numbers, company credit card details, etc.
Lucky for you I've created one! This is a great asset to have when you have just started a role or been assigned a new executive.