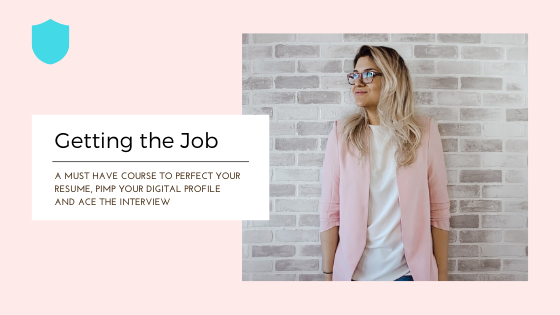 Whether you are starting your career as an admin or assistant and wondering what it takes to break into the industry; or you find yourself back in the job hunt due to the difficult and unfortunate current climate; or you are looking to take your career to the next level in a new role, now is the time to prepare, reasses, and give your resume a good dusting off to give yourself the best possible chance of landing the role of your dreams.
I have built this course with all of my best secrets to help you ace the interview, dazzle the HR people and impress your future boss, landing you your next big role.
Launch your career, get the role you want, the salary you deserve, seal the deal.
This course is the right course if you:
Thinking about making a change
Looking for a new role
Want to improve your professional profile
Get nervous during interviews
What you will learn
BONUS: Access to The Officials HQ training platform and community where you can access training courses, templates and an army of incredible admins and assistants across the globe who offer advice, cheer you on and support your journey.
Get the job that supports your dreams
This Getting the Job course bundle is part of The Officials HQ membership. The HQ platform is where you will have access to The Official active Slack Community, a library of courses and useful templates and resources that will take you from an assistant who is surviving to thriving!
Make it Official.
Level up and join The Officials.
Paying in a currency other than USD? Check current exchange rates here. This is just a link to common exchange rates. Your financial institution will do the final exchange, the link provided is just for estimation purposes.

Cancellation – The power is in your hands. You have the ability to cancel at any time in the Account section. If you cancel your membership, all future payments will be canceled and you will have access until the current billing cycle ends.