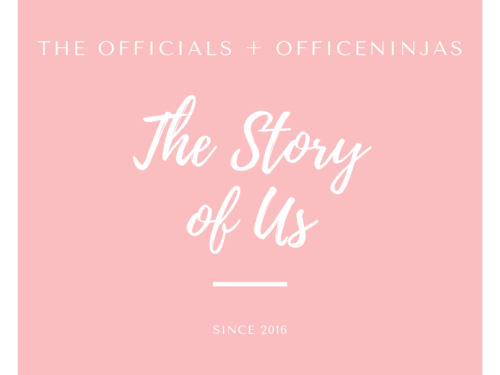 When I found out I had been chosen as an OfficeNinjas All-Star I felt like I had been set alight. Like the filament in a lightbulb, I felt the current fill me up and…SPARK!


I had left a more prestigious role to pursue a career as an admin. I had temped for a few months when I first moved to the UK and I started to feel a hint of that spark. It took the OfficeNinjas to light it up.
Nancy and Edwin Salgado are true advocates for the admin community. The first time I spoke with Nancy she was focused yet friendly. She congratulated me and explained the next steps. One of the main reasons I had won the award was for establishing The Officials – from that day to this they have been invaluably supportive and collaborative.
When I first found OfficeNinjas, I was in a new city and was desperately looking for an admin community. Even though I eventually created my own in The Officials, I found OfficeNinjas to be kindred spirits. Their newsletter is unparalleled and their Admingling events are great for networking. I've been lucky enough to host one in NYC and in London.
But Admin Week is where they go all out! We've teamed up with OfficeNinjas as a Community Partner of Admin Week 2019 and we couldn't be more excited! This week-long celebration is all about free giveaways, opportunities for global recognition and an exciting IRL Admin Day experience. Want to join in on the festivities?
We have 5 complimentary tickets to give away. If you are interested in attending the live event in San Francisco, follow us on Instagram @jointheofficials and send a DM with your request! First come first serve!