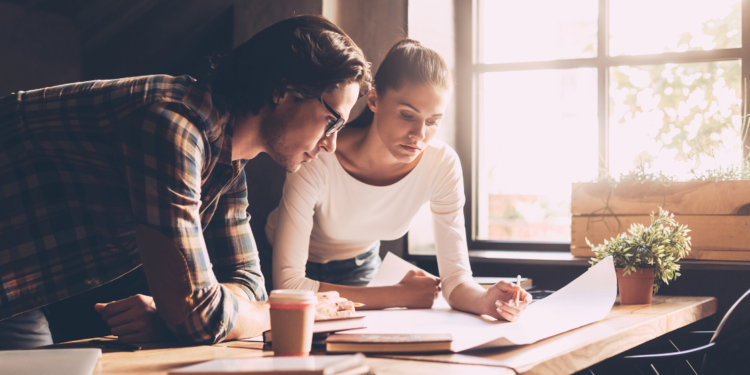 I was tagged on a LinkedIn post by Paula Harding asking for my views on the skills needed in today's workforce. If you know me, you know I have extensive thoughts on the admin and assistant industry and this is just one of many.
I just so happened to have been in the bath at the time, my favorite thinking spot, and I recorded my thoughts while they had a chance to run free.
Creative Problem Solving
If there is an underlying theme in every single bit of content and advice that I provide to admins and assistants it is that they must be creative problem-solvers.
Mistakes will be made, we are only human. Our superpower lies in our ability to take a task, a problem, and deconstruct it to its most essential pieces and then find the best way to solve this puzzle. To find what is missing to build the solution that is needed. That means not just finding one solution but many possible solutions. First, we need to aim for the most efficient solution, the best possible scenario, and then we plan for every eventuality we can think of in case something goes wrong.
A superb way to become good at creative problem-solving is through failure. When we've tried something and it didn't work should we just give up? Or do we know that anything is possible if we only tell ourselves, "There is always another way."
I also phrase this as BAMN! By Any Means Necessary! You have a job to do and you are going to do it by any means necessary. And that does not mean that you have to work crazy long hours or that you must be a super genius that can anticipate all the potentially exponential things that can go wrong or can change. It is the confidence and desire to get up and keep going when you have been knocked down or the script has been altered.
Another way to be great at problem solving is by collecting data. Pull as much information as possible to make an informed decision. Sometimes that data includes your gut feel.
I don't need someone with a college degree to work for me. I need someone who is street-smart, clever and believes in the values of The Officials. That may not know how to do something but says, "I'll give it a try. I will do my best because there are people out there that need our help."
I like to identify these people by finding natural problem solvers. Those that can't leave well enough alone because they have to find a solution, to make something better than how they found it. These people tend to be gamers, puzzles lovers and volunteers. They are people that see an issue that no one else is attempting to solve and give it a try.
They don't accept the status quo. I have a very hard time connecting with those who wallow and lament in failure and who are not solution focused. Even when the only solution left may be to learn from the experience and create a process to prevent it from happening again to the best of their ability.
Equality Mindset
I think it's vital for all people to understand that we are all equal because we are all human. There is no competition, there is no subservient being, there is no superior being. We are all peers because we are all human.
This means that just because someone is older or a different gender or a different ethnicity or has a different sexual orientation or identity than you, does not mean that they are worth more or less than you. We are all deserving of respect no matter our education level or any of the things mentioned above.
This also means that no one should fear another human being or what they have to say. If we all treat each other with kindness and respect, we can get past insecurities and ego and create some really beautiful work.
Specifically for our industry, I think it is important to go into a role with the mindset that you are a partner. You are not subservient. You are there to team up with the person that you are supporting in order to solve problems and make lives better. Because in some way, shape or form every business is trying to do that.
Agility
We must be agile. To me, being agile means being responsive and quick to reevaluate our priorities to solve the problems currently at hand which can shift and shuffle.
Through The Officials I teach members about Scrum and Kanban methodologies. I think that much can be learned from software engineers who have adapted to how fast technology and the needs of users are and respond accordingly.
Primarily this means we need to let go of what we had planned and fully embrace what is needed right now and will be needed in the future.
Tech Adopter (specially apps)
I worry about the amount of admins and assistants I meet of all ages and genders who fear technology.
I love my notebook and pen. I have discovered the brand and make that I like and ordering only those helps make me more efficient. Writing things down commits them to memory in a way that typing cannot. So I am going to be the last person to say ditch your pen and paper method.
But if you are getting overwhelmed at work, I will most definitely say you could be saved by apps. I believe that everyone can learn and as Paula has so beautifully put it in her post #neverstoplearning. That is why I try and teach practical and intuitive skills. Apps are designed these days to be as effective and intuitive as possible. You no longer need to be a power user to understand a bit of tech.
So being able to embrace technology in your work life is imperative to me. Specifically with apps.
This post was written by The Officials founder, Lauren Bradley. The Creative Problem Solving course will be available in The Officials HQ training platform in February 2020. To be the first to find out when it is available join The Officials mailing list (below) or register to be a member of The Officials today.