Watch Now
Hooray! You made it! Click above to watch the webinar.
With Canva anyone can be a graphic designer
Canva is one of our favorite pieces of tech because of its versatility. It's also a great leveler for anyone that doesn't have a graphic design degree. Canva allows you to create:

★ Impactful presentations
★ Striking videos
★ How To Tutorials
★ Social media automated scheduling
★ Branded products
★ Letterhead, workbooks and signage
★ Plus eye-catching social media collateral

In this webinar, Lauren will show you how to create Instagram Stories, Carousels, Text Heavy Tutorials, Memes, LinkedIn Covers, and In-Device Showcases.
Enjoy!
PS Thirsty for more? Find out more about our Create the Latest Trends in Social Media with Canva course below.

Save $10 off the course with code: CANVALOVE

Reply to this email if you have any questions. We are happy to help!
Unlock Your Creative Potential with Canva
Canva is a brilliant tool that allows anyone to be a designer at a fraction of the cost. In this course, Lauren Bradley shows you how you can use Canva to impress at work. She pulls back the veil on the latest features that empower you to make impactful design collateral adding to your rockstar assistant status.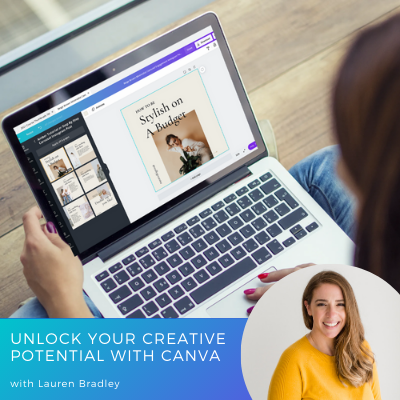 Please note this page may contain affiliate links that support us to do what we do best. We only partner with products and services we love. You can read our Affiliate Disclaimer for more information.