Your Career's Make-or-Break Moment: How Emerging Tech Defines NextGen Assistants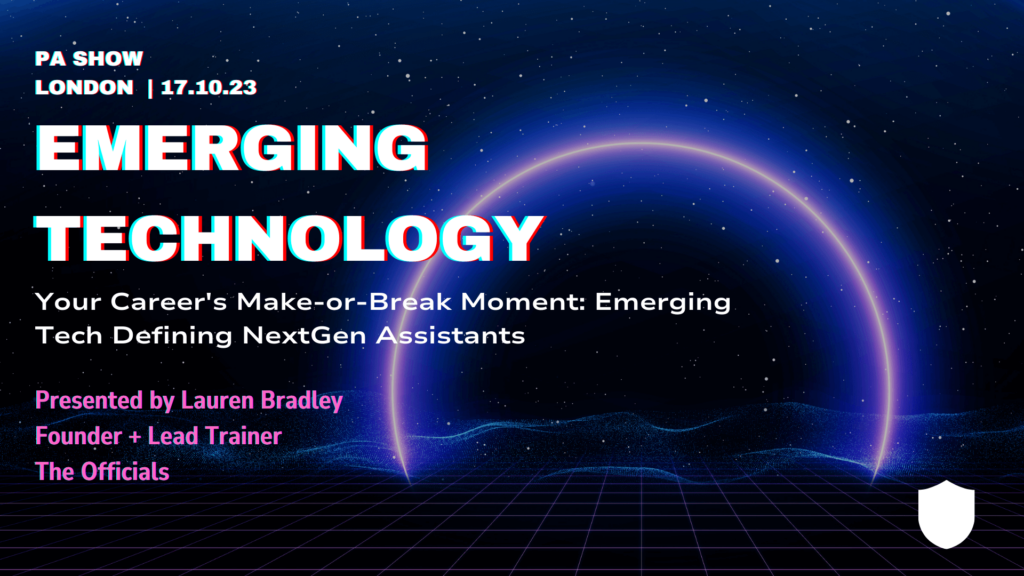 Please note this page may contain affiliate links that support us to do what we do best. We only partner with products and services we love. You can read our Affiliate Disclaimer for more information.
October 17
@
10:00 AM
–
6:00 PM
BST
Objective
Discover why this session is your career's pivotal moment. Learn how emerging technologies are shaping the role of NextGen Assistants and why embracing them is crucial for your success.
Description
In the fast-evolving world of work, your career is at a crossroads. The choices you make today can either propel you to the forefront of your profession or leave you behind in the dust.
Join us for a game-changing session where we'll delve deep into the dynamic landscape of emerging technologies and their profound impact on the role of assistants. This isn't just another webinar; it's a career-defining opportunity that you cannot afford to miss.
What We'll Cover
The NextGen Assistant Blueprint
Understand the essential skills and tools that define a NextGen Assistant.
Explore real-world success stories of assistants who have embraced emerging tech.
Emerging Technologies Unveiled
Dive into the exciting world of AI, VR, AR, and automation.
Learn how these technologies are revolutionizing the workplace.
Mastering the Tech-Enhanced Assistant Role
Gain practical insights into integrating emerging tech into your daily workflow.
Discover how to position yourself as the go-to expert in your organisation.
What You'll Learn:
How to leverage emerging technologies to stay ahead in your career.
Strategies for becoming the top candidate for future-forward roles.
The skills and knowledge that will set you apart as a NextGen Assistant.
Real-world applications of AI, VR, AR, and automation in your profession.
Why embracing technology now is the key to defining your future success.
Don't miss out on this game-changing session or risk being left behind. Register now and secure your path to becoming a NextGen assistant!
---
What past attendees had to say
I just wanted to reach out to say thank you! I attended the Purpose and Prosecco and you hit on some really core topics for me.
I was in your Key Skills sessions all day yesterday at the PA Show. I attended every single one and was completely captivated by your charismatic personality but also by the immense value you provide from your wealth of knowledge. I kid you not, I woke up at 3am with everything from yesterday's session swirling in my head.
I was fortunate enough to sit in on one of Lauren's seminars which was great; empowering and captivating speaker.