Officials Member Meet-up: Trivia Murder Party

April 27, 2022
@
7:00 PM
–
7:30 PM
BST
Join us for laughs and creativity while we play Trivia Murder Party online.
You just need a smartphone to play.
You do NOT have to be techy. You just need to access a website (we will provide in the call) and put in a code. It's as simple as that!
This is a wonderful chance to get to know other members, have some laughs, improve your problem-solving skills and not think about work for one hour!
About Trivia Murder Party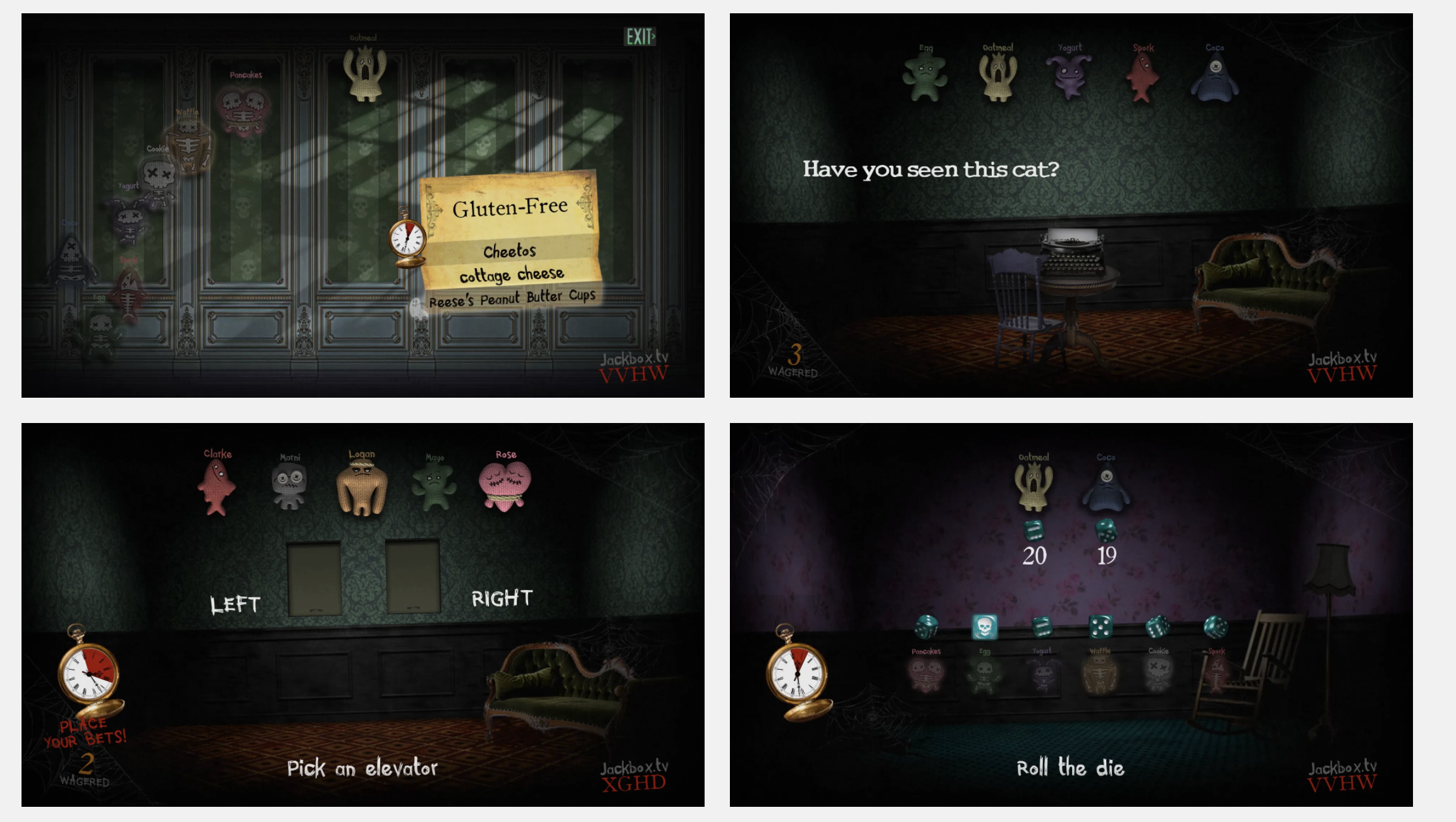 The serial killer host has moved into the Murder Hotel where he grew up. The Host is using the hotel to run his bizarre game show… where he kills unsuspecting guests.
Players answer trivia questions and answering incorrectly will send you to the Killing Floor, to play mini-games that can kill. New mini-games include avoiding swords stabbed into a magician's box, tattooing the killer's back and most terrifying of all… using a rotary phone!
Trivia Murder Party is packed full of surprises. Can you finish the game with a bomb strapped to your body? What would you do if you could haunt one of the other players? Would it be weird if the killer thought you were his mother?
Check in to the Murder Hotel to find out.
This is an Officials HQ member only event. Log into your account to see registration for this event.
This is a member's only event.
You can find more information on our memberships here.
If you feel this is an error, email us at support@jointheofficials.com and copy the URL into the email.
We'll get to the bottom of it for you.
x
The Officials Team