On-Demand Webinar: Notion for Task Management
Thank you so much for registering for the webinar. We hope you enjoy Laura's amazing Notion knowledge in the replay.
---
Want to learn more?
Notion: Harnessing the Power of Knowledge Course
Looking for a better way to collaborate with your coworkers? Constantly tracking meetings, actions or projects? Need to create wikis for your company so you can share all sort of information? Starting your own VA business and need to plan for your different clients?
Notion allows you to create, collect and collaborate all in one single workspace. International EA and Notion whiz, Laura Johnston (Officials Member and force behind The Assistant's Handbook) will walk you through this powerful tool and show you why it's an assistant's best friend.
This course is available from $18.99 as part of The Officials HQ membership platform.
---
The Officials HQ
Become an Official and you get immediate access to a library of fun and interesting courses to help you level-up your career. And we add a new course each month to keep your skills razor sharp!
Plus, we have the most amazing member community, where they are constantly offering advice and support for one another. Think of it as an army of Officials behind each member ready to lift you up.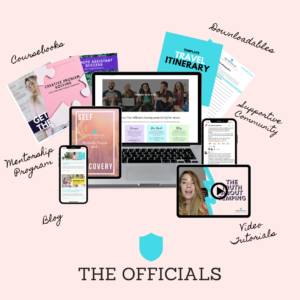 Some of the courses in HQ…
Level up and join The Officials today.
We don't want anyone to miss out on vital training and support because of cost, which is why The Officials HQ membership is so affordable.
Monthly = $18.99 USD a month
Annual = $220.00 USD a year
Paying in a currency other than USD? Check current exchange rates here. This is just a link to common exchange rates. Your financial institution will do the final exchange, the link provided is just for estimation purposes.
As of 6 Mar 2020 the monthly membership was equal to appx £13.85 or €16.85.