PA Show – Canary Wharf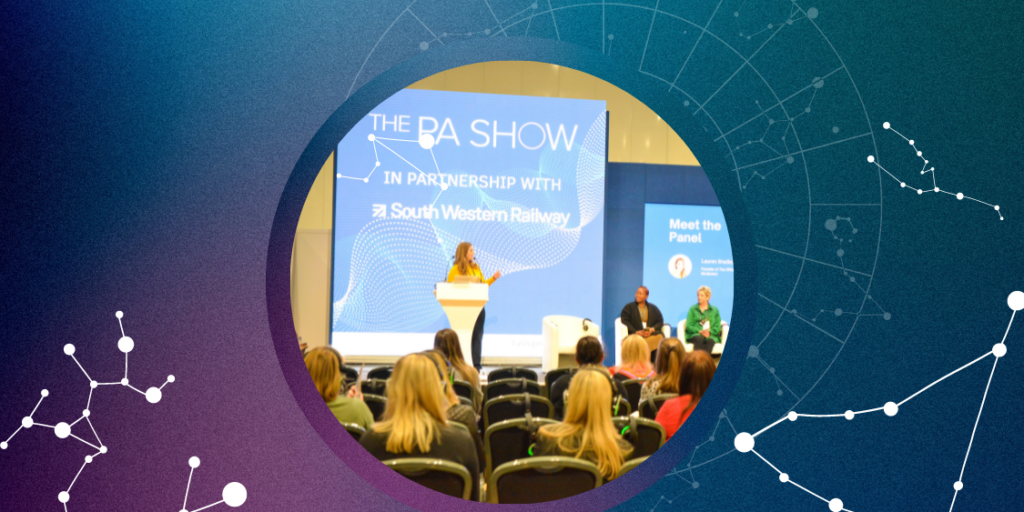 November 2, 2022
@
10:00 AM
–
6:00 PM
GMT
The PA Show is coming to the heart of London's Business District!

[VIRTUAL PACKAGE AVAILABLE!]
From the PA Show website:
"Following popular demand from the PA Community, we are excited to launch a new boutique edition of the popular PA Show on the 2 November at the East Wintergarden, Canary Wharf, UK.
We look forward to welcoming London's most elite PAs, EAs VAs, Secretaries and all administrative professionals. This niche event will be enriched with great content and networking opportunities, with an impressive and carefully selected collection of exhibitors, including venues and corporate gifting. This is the perfect environment to network and source products and services just before Christmas.
Education and learning sit at the heart of The PA Show and we have 2 theatres of amazing sessions available for you to get your learn on this November!"
Lauren will be presenting 3 sessions! More than any other presenter!
Creating an Assistant Handbook
11:20 – 12:00
Tech Theatre
"Leave the place, better than you found it," is one of the mottos of Lauren Bradley, founder of The Officials. Not only does she believe creating an assistant handbook is essential to learn and retain the skills to do the job but it leaves a legacy, creating protocols for future team members.

In this session, Lauren will show you how she sets herself up for success in any role by creating a manual with essential checklists that help mitigate the risk of human error, help train new members of staff, and document processes and procedures centric to the role.

You will learn:
• Why manuals are essential
• What to remember
• Creating a single source of truth
• Apps that help automate the process
• Bonus: Templates & Resources to get you started

It doesn't matter if you love tech or even if you are a bit tech-averse this session is easy to follow and requires very little training to create maximum impact.
Visibility While Remote
12:10 – 12:50
Personal Development Theatre
We are living in a new normal. Since the start of the pandemic, we have spent a great deal of energy adopting workflows to remote environments. In other words, surviving. Surveys by BCG indicate that employees and employers alike have little interest in returning to pre-pandemic work models. Remote work, at least in a hybrid form, is on the rise and it is time to stop adapting old models and begin innovating new and creative ways to make working from home/remote work sustainable.

In this session, we'll explore how you can reimagine your approach to your role and introduce the tried-and-tested strategies to become a successful remote worker. Whether you are 100% remote, hybrid or in the office full-time it's essential to know how remote workers can thrive in a new age. We'll look at the biggest struggles reported by remote workers and introduce strategies to help mitigate the risk of burnout, invisibility, lack of motivation, miscommunications, distractions and inside you will learn the most important reason this is ESSENTIAL for any assistant.
7 Ways to Innovate with QR Codes
14:50 – 15:30
Tech Theatre
Want to learn how to do something seriously useful, seriously easy, and seriously impressive?

In this session, Lauren Bradley founder of The Officials, will walk you through several different ways you can use QR codes to triage requests, find assets, and disseminate information. You will learn how easy it is to create QR codes and the various (extremely helpful) ways you can use them at work and at home.

This event is for techies and the tech-averse alike. Plus, you leave with a copy of the presentation and How To videos to help you implement what you will learn in this session when you are back at your desk.