Assistants, Successfully Pilot Your First 90 Days as a New Hire with Ebony Belhumeur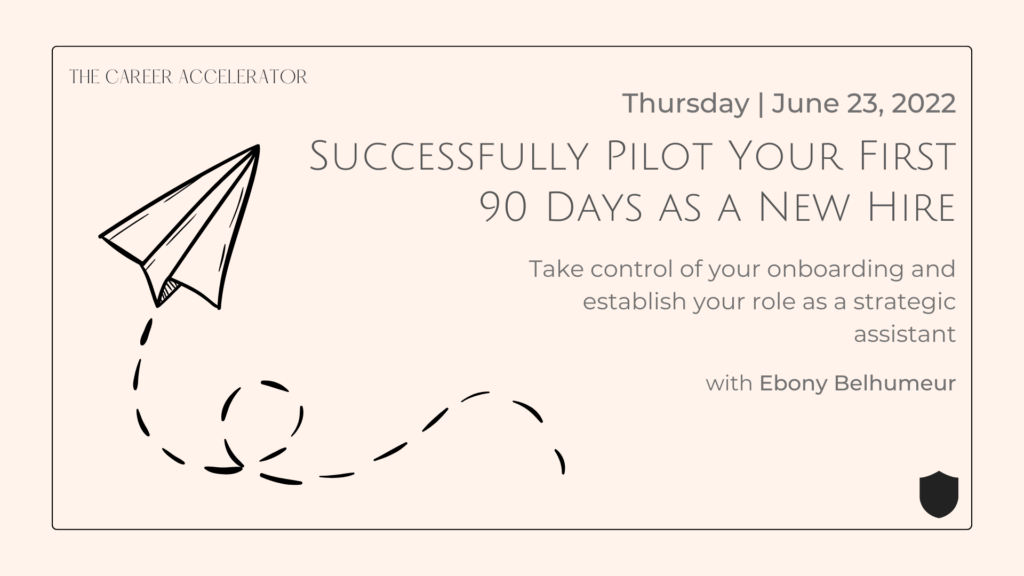 June 23, 2022
@
8:00 PM
–
9:00 PM
BST
Starting a new role?
Odds are as an assistant you have experienced some lackluster onboarding. Finding assistant-centric onboarding is nearly unheard of in our industry but that doesn't mean you have to struggle through those first crucial days in a new role.

This month: Successfully Pilot Your First 90 Days as a New Hire
The infamous Ebony Belhumeur will be talking to you about what you need to know to take control and expertly navigate your onboarding.
**By registering for the event you will be added to The Officials mailing list. You are free to unsubscribe at any time.**