AI Trends for Executive Assistants | Melissa Peoples & Lauren Bradley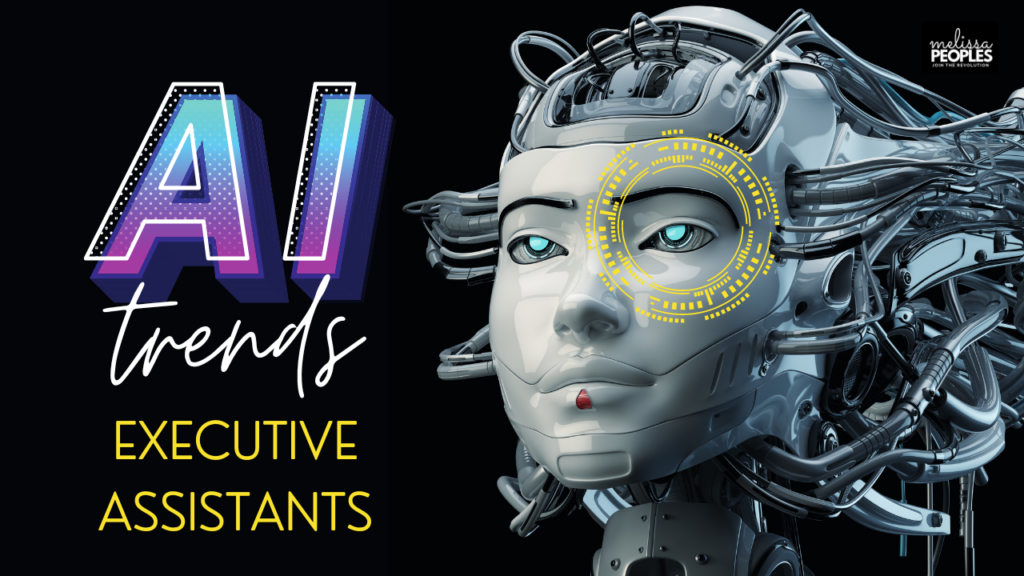 Please note this page may contain affiliate links that support us to do what we do best. We only partner with products and services we love. You can read our Affiliate Disclaimer for more information.
March 15
@
5:00 PM
–
6:00 PM
GMT
Join us for an exciting webinar on the latest AI trends for executive assistants! Melissa Peoples and Lauren Bradley will share their insights and expertise on the cutting-edge AI tools and technologies that are transforming the EA landscape. Don't miss out!
Free Webinar + YouTube Live
Gimme More Deets!
Are you curious about the latest AI trends and how they impact executive assistants? Then join us for an exciting collaboration between Melissa Peoples, Founder of Admin Gurus, and Lauren Bradley, Founder of The Officials, on March 8th at 12:00 pm CST and 6 pm GMT!
Melissa Peoples and Lauren Bradley will be sharing their expertise and insights on the exciting AI trends that are shaping the future of executive assistant roles. Expect an engaging and interactive session, as we'll be taking your questions and discussing real-world examples of how AI is transforming the way executive assistants work.
Plus, we promise to keep things light and fun – practical tips and insights that you can use to elevate your career.
💡 Learn about the cutting-edge AI tools and technologies that are making waves in the executive assistant space
🤝 Get expert advice and insights from two of the top thought leaders in the field of executive assistance
🤩 Network with other EAs from around the world and exchange tips and tricks for staying on top of your game
🍿 Enjoy a fun and engaging session that's packed with actionable insights and practical tips,
So grab a cup of coffee, login, and get ready to level up your executive assistant game with the latest AI trends!