Members Meet-up: Spanish Cooking with Joy

July 21, 2021
@
7:00 PM
–
8:30 PM
BST
Hi Officials! I'm really excited to tell you that I'm going to be the host of this month's member meetup! We are going to do a tapas evening and I'll teach you how to make a Spanish omelette.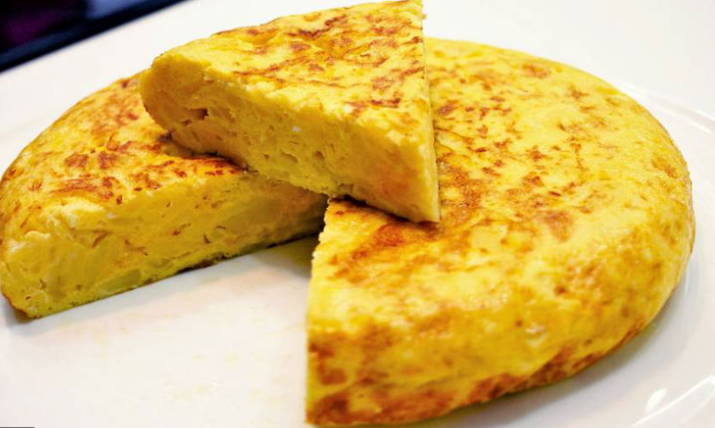 A Spanish omelette, or Tortilla, can be served as you would serve a quiche. It's not like a french omelette which is usually made for one person, rather it can serve several people (and can be kept in the fridge and eaten the day after).
Making a Spanish omelette is not difficult and uses simple ingredients. However, it is a process, and I can give you some tips along the way, so that it turns out really tasty!
The tortilla will be accompanied by other typical tapas, which I'll also show you how to make / serve.
This member's meetup will be on Wednesday 21st July, at 8pm CET / 7pm BST and will probably go on for about an hour and a half.
— Joy
Utensils you will need:
Medium sized, deep, non-stick frying pan with a lid
Sharp knife
Chopping board
Wooden spoon
Fork
Spatula
Plate bigger than the frying pan
Bowl
Shopping list
Six medium sized potatoes (look for a variety of potato that is particularly good for frying, such as Russet).
Six eggs (if possible use free range, or organic)
Salt
One small white onion
Milk
Olive oil
Bread (preferably Ciabatta or French baguette)
Ripe tomatoes
Jamon (Spanish ham)
Green Olives
Mixed herbs
Salted almonds (extra points if you can find Marcona almonds)
Manchego cheese (and if you can find quince jelly, which is paired with that cheese, then great)
Please note that if you can have the potatoes peeled and the ingredients out by the time we start, that will allow us to get stuck into making the omelette
If you need help sourcing Spanish ingredients, please reach out to me. Also, a quick Google search will bring up a good substitute. For example, a good substitute for quince jelly is fig jam.
This is an Officials HQ member-only event however we are opening it up to the public so you can see how fun our member social events are. Log into your account to see registration for this event.